Blue Protocol is Bandai Namco's Action, Role-Playing, and Adventure game with a release date in 2023.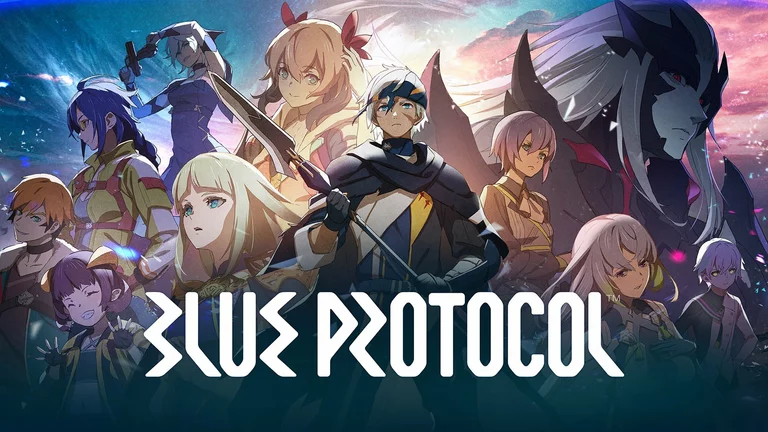 Blue Protocol has the following styles of gameplay.
Action games are fast paced and tend to put the player in the middle of the action, requiring you to jump over obstacles, climb ladders, and shoot things.
Role-Playing Games give you hours on end of game play where you can explore a new world through the eyes of your own character. They tend to be the longest style of game with the most immersive story lines. Popular RPG titles include Skyrim, World of Warcraft, and Fallout.
Adventure games are very heavily story driven. You are usually the main character and are the one who discovers the true plot as the game progresses.
How to Port Forward Blue Protocol
We need to find the specific incoming ports for Blue Protocol. To find the connection ports that Blue Protocol needs to forward you can run our software. Follow the steps below to help get the connection ports for Blue Protocol in our database:
Start by downloading Port Forward Network Utilities for free.
After you launch Network Utilities click the Port Finder button.
Be sure to follow the instructions closely because finding game ports can be challenging.
The ports will be added to our site as soon as a site admin reviews them.
Ports To Forward for Blue Protocol
Most applications will open up a port in "listen mode" only while the game is in a multiplayer mode. You'll want to leave the Port Finder application running for a while so that it can collect a list of all of the connection ports needed.
The vast majority of games will open the same port in "listen mode" every time, as opposed to a random numbered port. Once we know which ports the game listens on then we know exactly which ports to forward in your router.
Some games will listen on a very large range of ports which can be very hard to detect. By having many different people run the Port Finder for the same game multiple times we can figure out the entire range of ports that are needed for that particular game. Everybody who runs the Port Finder helps add to the database.
How To locate Ports for Blue Protocol
Here's what Port Finder is going to do:
Examine the ports that need to be forwarded in your router that Blue Protocol has open. These are the ports that need to be forwarded in your router for Blue Protocol.
Watch which ports open and close as you run the game and try to join a multiplayer match.
Package up the incoming ports that need to be forwarded in a neat little package and send it to our server for sharing.
Our servers will collect all of the connection ports used by multiple users and intelligently combine them into a single list of ports required. This will become the list that we recommend everyone forwards in their router.
As soon as we find the ports that need to be forwarded in your router for Blue Protocol we will list them on this page.