A port forward is a way of making a computer on your home or business network accessible to computers on the internet, even though they are behind a router. It is commonly used in gaming, security camera setup, voice over ip, and downloading files. After you have forwarded a port you are said to have an open port.
The easiest way to forward a port is to use our Network Utilities suite of tools.
Port forwards are setup in your router. A summary of the steps to setup a port forward in your router are:

Login to your router.
Navigate to your routers port forwarding section, also frequently called virtual server.
Create the port forward entries in your router.
Test that your ports are forwarded correctly.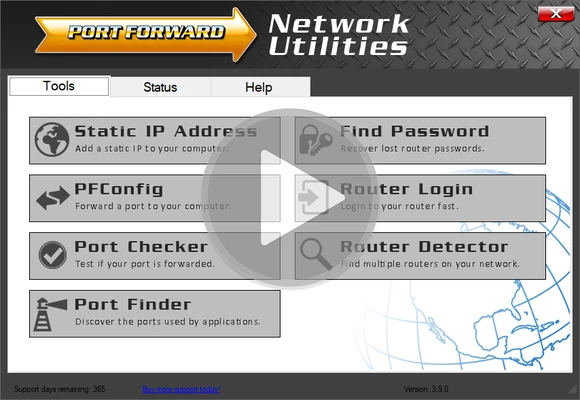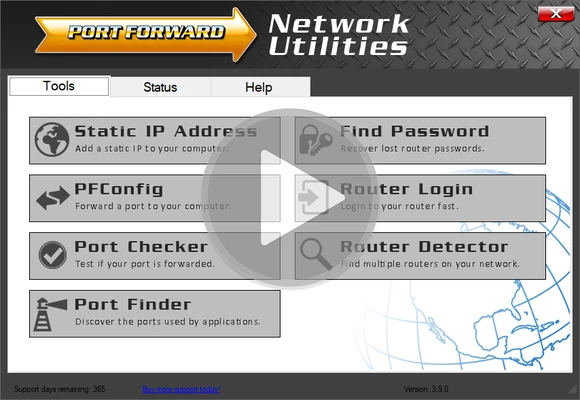 If you are trying to change your NAT Type be sure to read our NAT Types Defined guide. This is the most comprehensive definition of gaming console NAT Types on the internet. Most people get NAT Type Open by using Network Utilities.
Portforward Guides
If you are new to port forwarding please read our Ultimate Guide To Port Forwarding.
We also have detailed instructions for each of these steps customized for every router. To get started, visit our List of Routers and pick your router. Then follow the steps in the guide and you should have an open port.
You can also forward ports automatically with Network Utilities.
We also have customized port forwarding guides for many of today's common games.
Popular Games
Recently Added Games
List of more games...
Static IP Guides
Since many routers require a static ip address on your computer before you can forward ports we have created many static ip address related guides.
You may need to setup your firewall as part of setting up a port forward.
VIEW A FULL LISTING OF OUR SUPPORTED ROUTERS