Rivals of Aether 2 is a 2D, Arcade, Action, Fighting, Adventure, and Platformer game published by Aether Studios released in 2024.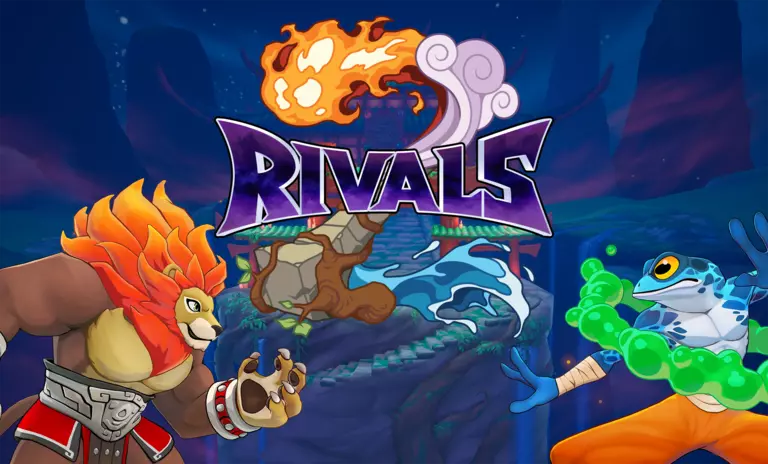 Rivals of Aether 2 offers the following styles of play.
A 2D game features flat graphics and are usually either side view or top down view. Side view 2D games are sometimes also called "platform" style games because they main objective is to travel from one platform to another.
Arcade games are short games that are made to be played for a short amount of time. Original arcade games were coin operated, but many arcade style games are PC and console.
Action games are usually a bit faster than other games and require quick reflexes. You frequently jump platforms, shoot enemy mobs, climb ladders, and
In a fighting style game you typically face off against your opponent in a side view and perform a series of moves such as punches and kicks in order to knock your opponent down or out of the ring.
In an adventure game you generally play through a story, usually as the protagonist. They rely heavily on story telling and can be inspired from books or movies.
Platform games are usually action games that require the player to hop from one platform to another, usually in some sort of acrobatic way. They are good for people with fast reflexes. They can come in short and long story varieties. Typical platform games are Super Mario Bros. and Sonic the Hedgehog.
Port Forward Rivals of Aether 2
We don't know the specific incoming ports for Rivals of Aether 2 yet, but you can help us figure it out. We're pretty sure that Rivals of Aether 2 is going to have ports to forward since it is multiplayer. With your help we can get those ports listed on our site for everyone to use.
Start by downloading Port Forward Network Utilities for free.
After installing it launch Network Utilities and click Port Finder.
Carefully follow the instructions in the Port Finder application.
Someone at Port Forward will look at the port data and add it to our site as soon as possible.
Ports Required for Rivals of Aether 2
Usually a game will only open up the port in "listen mode" when it's needed. This means you'll have to put your game into some sort of multiplayer mode in order for us to detect the ports that need to be forwarded properly. We'll watch the game running and look for which ports it opens up to see which ports might need to be forwarded.
Most games will open the same port in "listen mode" every time, as opposed to a random numbered port. Once we know which ports the game listens on then we know exactly which ports to forward in your router.
Some games will listen on a huge range of ports which can be very hard to detect. By having many different people run the Port Finder for the same game multiple times we can figure out the entire range of ports that are needed for that particular game. Everybody who runs the Port Finder helps out quite a bit.
What Port Finder Does
Here's what Port Finder is going to do:
Look at which ports Rivals of Aether 2 has open in "listen" mode. These are the ports for Rivals of Aether 2.
Wait for you to attempt to do something multiplayer, which might open up additional ports.
Upload those ports to our servers so that we can combine them with other uploads and share them.
Our servers will collect all of the specific incoming ports used by multiple users and intelligently combine them into a single list of ports required. This will become the list that we recommend everyone forwards in their router.
As soon as we locate the exact ports for Rivals of Aether 2 we will list them on this page.