We make software that automatically forwards ports for you.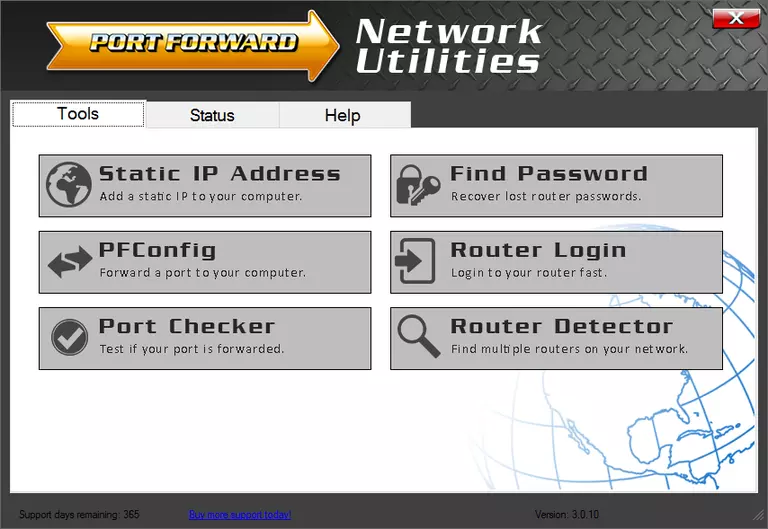 Automate your port forwards with our Network Utilities software.
Our software automatically logs in to your router and forwards ports for you. Use our tools to configure your router.
Use the Pro version of Network Utilities to:

Automatically configure port forwards in your router

Customize your port forwards

Forward ports when you need them.

Remove port forwards when you don't need them.

Our software removes old forwards and creates new ones

Automatically log in to your router

Optimize space in your router

Fully manage your router's forwarding list

Increase security by closing ports when not in use

Configure your network

Detect all routers on your network

Recover lost or forgotten router passwords

Configure your router firewall
We also provide a free demo of our software for you to try out. The free demo of Network Utilities includes our Router Screenshot Grabber, Router Detector, and Port Checker tools.
Use the free demo of Network Utilities to:

Set up a static IP address

Manually forward ports in your router

Check to see if your ports are forwarded