Mass Effect Andromeda
Mass Effect: Andromeda is set to be officially released March 21, 2017. If you are one of the lucky ones already playing, you may be having multiplayer issues or difficulty getting a good connection. Forwarding ports in your router may be your answer.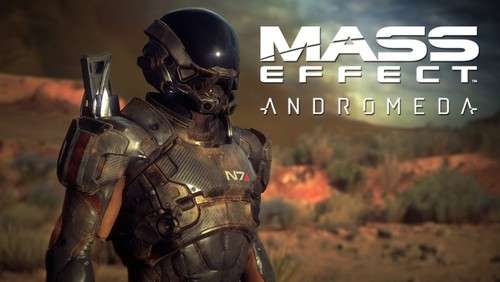 Port forwarding can solve these problems by creating a direct connection between you and other players. This makes it easier to join lobbies and game with your friends. With the correct ports forwarded, you spend less time trying to join lobbies and have fewer drops. You also have a better chance at hosting the lobby which means less lag time.
NAT Type
You may have seen NAT Type listed in your dashboard or in a game lobby. This describes the type of connection that you have, determines who you can connect to, and whether or not you can host a lobby.
For Xbox One:
NAT Type is listed as NAT Type Open, NAT Type Moderate, or NAT Type Strict. If your are playing on Xbox One, and see NAT Type Open then you have the best connection to other players and it is possible for you to host lobbies. You can connect to players that have NAT Type Open, NAT Type Moderate and NAT Type Strict. This means that all of your friends would be able to connect to your lobby while you are hosting. This also means less lag time while hosting a game. If you have NAT Type Strict you will only be allowed to connect to other players with NAT Type Open.
For PS4:
NAT Type is listed as either  NAT Type 1, NAT Type 2 or NAT Type 3. If you are playing on PS4, NAT Type 2 is your goal for a good connection. With NAT Type 2 you can host lobbies and communicate with everyone. NAT Type 1 is possible for PS4 only if you do not have a router, or bypass your router's firewall. NAT Type 3 connections limit you so that you can only connect to players with NAT Type 1 or NAT Type 2. So with NAT Type 3 you may not be able to join games with some of your friends. If you see NAT Type Open in your PS4 dashboard menu, that can mean either NAT Type 1 or NAT Type 2.
For PC:
If you are gaming on PC you may see NAT Type listed as Open, Moderate, or Strict in the game lobby. If you are having connection issues with online multiplayer, forward ports in your router to get NAT Type Open.
Forwarding Ports for Mass Effect Andromeda
If you are trying to get a better internet connection to play Mass Effect: Andromeda you can try forwarding the correct ports in your router to improve your NAT Type. The process for forwarding ports starts with your router. Essentially you tell the router to send information coming in on specific ports directly to your gaming device (PC, PS4, Xbox One.) Each gaming platform uses a different range of ports so you forward the ports (in your router) specified for PS4, Xbox One, or PC.
Mass Effect - Andromeda - PC

Mass Effect - Andromeda - Playstation 4

TCP: 80,443,1935,3478-3480
UDP: 3478-3479

Mass Effect - Andromeda - Xbox One

TCP: 53,80,3074
UDP: 53,88,500,3074,3544,4500
Port Forwarding Guides
To help you open the correct ports we have guides which are customized to your specific router. Just click on the link, select your router, and follow the guide.
Once your ports are forwarded look for NAT Type Open or NAT Type 2 listed in the game lobby. For those of you gaming on PC, you can use a port checking tool to see that your ports have been forwarded. You may use our free Port Checker tool which can be found in our Network Utilities software. If you are having a hard time trying to forward ports, our Network Utilities software can forward your ports for you.