Port Forward For Honor
Do you want to dominate in For Honor?
Do you want to absolutely slaughter your friends in For Honor?
Yeah? YEAH?
Okay. Then you need to setup a Port Forward.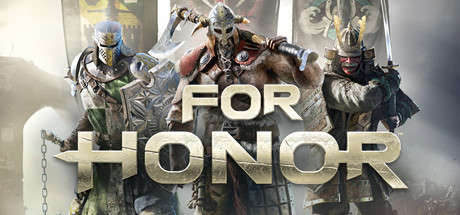 There have been many people getting either NAT Type Unknown or NAT Type Strict while trying to play For Honor. If you have either of those NAT Types and want to fix it then this is the guide for you.
Nat Type Open
The goal is NAT Type Open. When you have NAT Type Open then your computer can be used as the lobby server, which is a huge advantage. By being the lobby server you will have the lowest ping time and generally get better scores.
Nat Type Strict means that the game servers were not able to connect to your lobby, so other players get to be the server. You want to be the server to get that sweet, sweet lag free experience.
The best way to go from Nat Type Strict or Nat Type Unknown is to setup a Port Forward in your router. Here's how you do it.
For Honor Port List
There are 3 different ranges of ports that For Honor uses depending on if you are using a PS4, Xbox One, or PC.
For Honor - Xbox One

TCP: 3074
UDP: 88,500,3074,3544,4500

For Honor - Playstation 4

TCP: 1935,3478-3480
UDP: 3074,3478-3479

For Honor - PC

TCP: 14000,14008,14020,14022,14027-14028,14043
UDP: 3074
For Honor Port Forward Guides
We have guides for your router customized to For Honor that will make it a slam dunk to get your ports forwarded. Just follow one of these 3 links, select your router, and follow the guide.
The guide links above should customize to For Honor and your router. The above guides will show you exactly what data to enter.
Now go slaughter your friends!