Legends of Runeterra is a Strategy and Card Game game published by Riot Games released in 2020.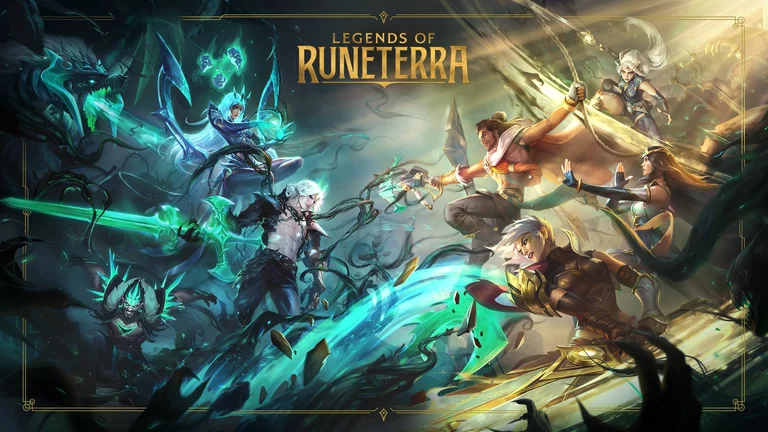 When you play Legends of Runeterra you will experience the following styles of play.
In a strategy game the player is required to use skillful thinking and a strong focus on planning ahead in order to achieve victory over their opponent. They can be either single player against bots or multiplayer against other players. They come in both turn-based and real-time versions, the former allowing each player a chance to complete their turn, the latter having a continuous running clock without stopping. Resource management and exploration are common themes in strategy games.
Most card games are top down view of a gaming table, but they are sometimes a virtual hand held up in the air on screen. They are sometimes single and sometimes multiplayer. Typical card games include Magic the Gathering, poker, and solitaire.
How to Port Forward Legends of Runeterra
We don't know the necessary ports for Legends of Runeterra yet, but you can help us figure it out. We're pretty sure that Legends of Runeterra is going to have ports to forward since it is multiplayer. With your help we can get those ports listed on our site for everyone to use.
Download our free software Port Forward Network Utilities and install it.
After you launch Network Utilities click the Port Finder button.
The Port Finder will help you find the game that you are interested in playing. Follow its instructions closely.
Once the Port Finder has found your game ports they will be added to our site quickly.
Ports Required for Legends of Runeterra
Most applications will open up a port in "listen mode" only while the game is in a multiplayer mode. You'll want to leave the Port Finder application running for a while so that it can collect a list of all of the incoming connection ports needed.
Usually games will use the same port every time they are launched so we only need to collect this port data once. Some games and applications use a random numbered port at each launch and we'll only be able to figure that out over multiple runs possibly even from multiple different users.
Some games will listen on a huge range of ports which can be very hard to detect. By having many different people run the Port Finder for the same game multiple times we can figure out the entire range of ports that are needed for that particular game. Everybody who runs the Port Finder helps out quite a bit.
How Port Finder Works
Here's a quick summary of what the Port Finder application will do:
Examine the required ports that need to be forwarded that Legends of Runeterra has open. These are the required ports that need to be forwarded for Legends of Runeterra.
Wait for you to attempt to do something multiplayer, which might open up additional ports.
Package up the required ports that need to be forwarded in a neat little package and send it to our server for sharing.
Our servers will collect all of the ports that need to be forwarded used by multiple users and intelligently combine them into a single list of ports required. Then we will use this list to help other people know what to forward.
Once people submit ports for Legends of Runeterra they will be added to this page and the rest of our site.