In this guide I describe how to disable the Windows 10 Firewall. If you want to learn more about firewalls you can read my Windows Firewall guide. This guide explains what a firewall is and why you need one. It also describes the difference between a software firewall (like Windows 10 Firewall) and a hardware firewall.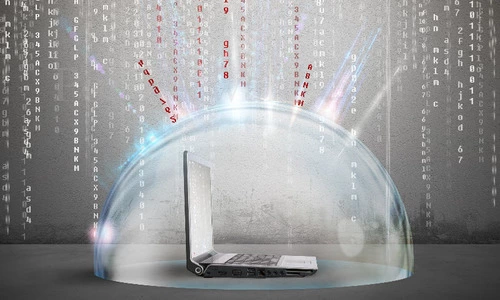 There are times you may need to disable the Windows 10 Firewall. For instance if you have bought a software firewall you may want to use it instead of the Windows 10 Firewall. It is not a good idea to have two software firewalls running at the same time. Normally one of them will disable the other.
It is also important to remember that it is a good idea to run both a software firewall and a hardware firewall. Most current routers have a hardware firewall included.
Disable Windows 10 Firewall
The first step in disabling your Windows 10 Firewall is to find the firewall. Click the button on your keyboard that looks like a window. This is called the Windows Key.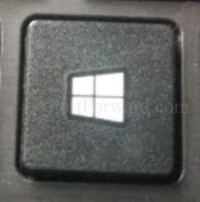 This brings up the start menu. Type the word firewall in the the search. The choose the option that reads Windows Firewall.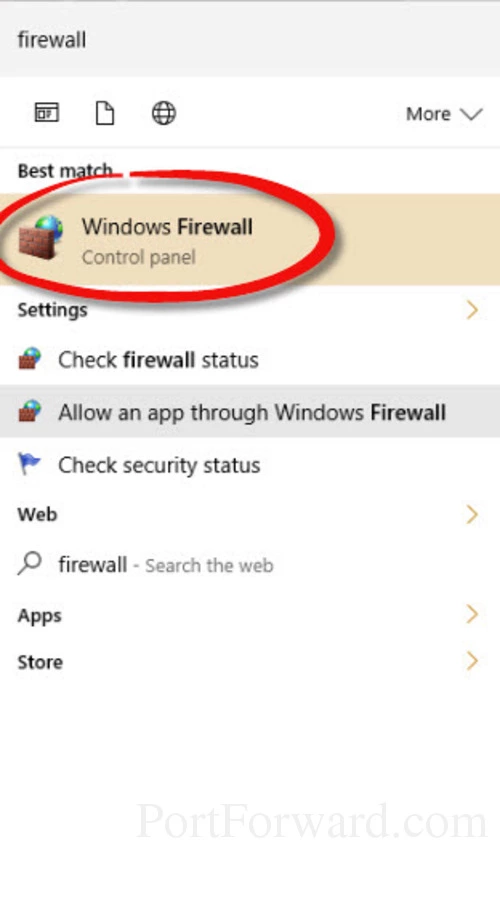 A new window appears that is titled Help protect your PC with Windows Firewall. On this page you can see the status of your firewall. To disable the Windows 10 Firewall click the option of Turn Windows Firewall on or off in the left sidebar.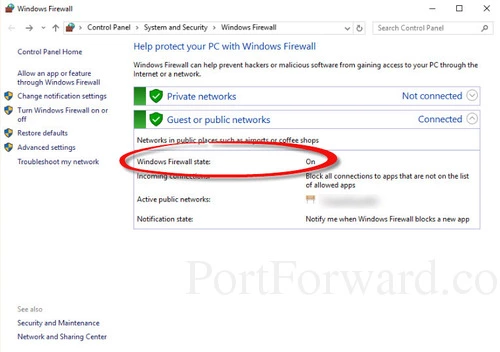 You should now see a page where you can turn on or off your Windows Firewall. Simply click the option labeled Turn off Windows Firewall (not recommended).
Then press OK at the bottom of the screen to apply your change.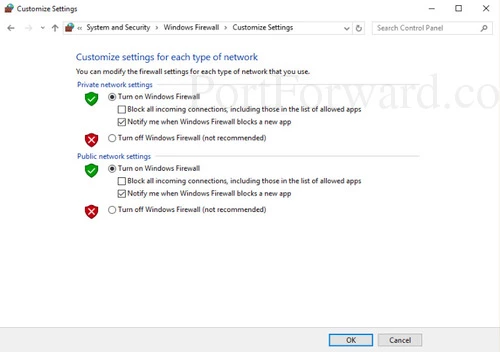 Warning: DO NOT disable the Windows 10 Firewall unless you have another software firewall to replace it immediately. Your computer has a very high risk of becoming infected with a nasty Internet bug if you do not have a software firewall in place at all times.
Interested in more topics like this one? Check out these guides:
Learn more about the Windows 10 Firewall in this guide.
Check out our large database of ports here.