SOLVED: NAT Type Open in For Honor
If you are playing For Honor and you would like to get NAT Type Open, then this guide well help setup your router.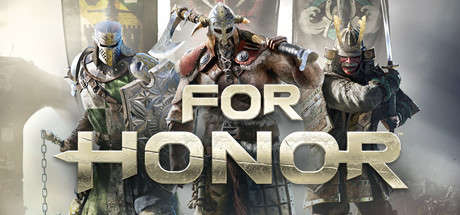 Why Does NAT Type Matter
Only people with NAT Type Open are good candidates to host the lobby in multiplayer games. The lobby host will usually have the best ping times and the least amount of lag in a game. This means that the lobby host will have a huge advantage over other players. Sometimes the difference between hosting the game and not hosting the game makes the difference between winning the match and coming in dead last. It can be a massive difference to have NAT Type Open and become the lobby host.
If you really want to dominate in multiplayer games then you really want to have NAT Type Open.
Different NAT Types
There are usually 3 NAT types referred to in games: Strict, Moderate, and Open.
NAT Type Strict - This means that you do not have a port forwarded or open, you are not reachable, and you will have the worst time in a multi-player game.
NAT Type Moderate - This means that you have unreliably forwarded ports, possibly with uPNP, and you might have less lag.
NAT Type Open - This means that your ports are forwarded and open, and you will be a candidate for hosting and having the best lag.
NAT Type Open
When playing For Honor your goal should be NAT Type Open. With NAT Type Open your computer can be the lobby server, which is awesome. Being the lobby server you lower your ping times which in turn normally gives you a better score.
If you get NAT Type Strict it means the game server wasn't able to connect to your lobby. This means other players get to be the server. In order to get that awesome lower ping time and lag free experience YOU want to be the server.
The best way to get from NAT Type Strict or NAT Type Unknown is to setup a port forward in your router.
For Honor Port List
When setting up a port forward for this game there are three different port ranges to choose from depending on which game system you are using.
For Honor - Xbox One

TCP: 3074
UDP: 88,500,3074,3544,4500

For Honor - Playstation 4

TCP: 1935,3478-3480
UDP: 3074,3478-3479

For Honor - PC

TCP: 14000,14008,14020,14022,14027-14028,14043
UDP: 3074
We have port forwarding guides for your router customized to For Honor. Simply click one of the following three links to learn how to get your ports forwarded on your router.
The above guide links make it a cinch to get your ports forwarded. With your NAT Type Open you will enjoy a better For Honor gaming experience.