Arkanoid: Eternal Battle is an Arcade and Action game published by Microids released in 2022.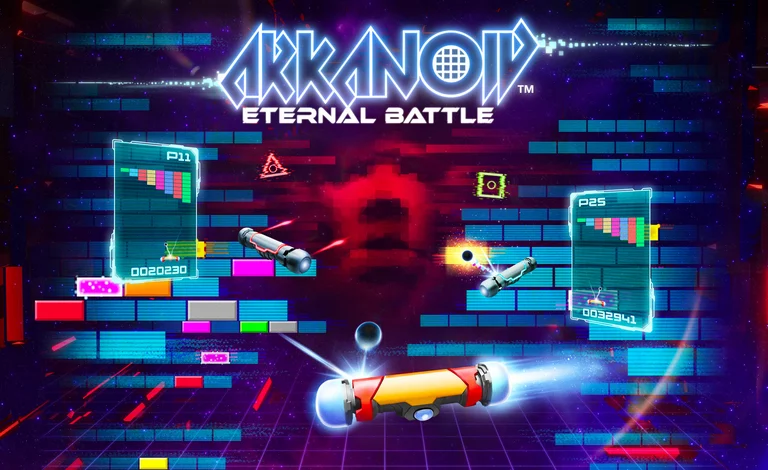 Arkanoid: Eternal Battle has the following styles of play.
Arcade games are short games that are made to be played for a short amount of time. Original arcade games were coin operated, but many arcade style games are PC and console.
Action games are fast paced and tend to put the player in the middle of the action, requiring you to jump over obstacles, climb ladders, and shoot things.
How to Port Forward Arkanoid: Eternal Battle
We don't know the network ports for Arkanoid: Eternal Battle yet, but you can help us figure it out. We're pretty sure that Arkanoid: Eternal Battle is going to have ports to forward since it is multiplayer. With your help we can get those ports listed on our site for everyone to use.
Start by downloading Port Forward Network Utilities for free.
Launch Network Utilities, and then click the Port Finder button. Port Finder is free to use.
Be sure to follow the instructions closely because finding game ports can be challenging.
The Port Finder will upload port information to us and we'll add it to the site after looking at it.
Ports Required for Arkanoid: Eternal Battle
Most applications will open up a port in "listen mode" only while the game is in some sort of a multiplayer mode. It's important to have the Port Finder application running in the background while you attempt to make a multiplayer connection in the game or application.
Usually games will use the same port every time they are launched so we only need to collect this port data once. Some games and applications use a random numbered port at each launch and we'll only be able to figure that out over multiple runs possibly even from multiple different users.
Some games will listen on a huge range of ports which can be very hard to detect. By having many different people run the Port Finder for the same game multiple times we can figure out the entire range of ports that are needed for that particular game. Everybody who runs the Port Finder helps add to the database.
How Port Finder Works
Here's what Port Finder is going to do:
Examine the ports that Arkanoid: Eternal Battle has open. These are the ports for Arkanoid: Eternal Battle.
Wait for you to attempt to do something multiplayer, which might open up additional ports.
Upload those ports to our servers so that we can combine them with other uploads and share them.
As users submit port data to our servers we will combine it into a list that we publish. This will become the list that we recommend everyone forwards in their router.
We will list any new ports found for Arkanoid: Eternal Battle on this page as soon as we know them.