This Bionic Commando walkthrough is divided into 22 total pages.
You can jump to nearby pages of the game using the links above.
Area 1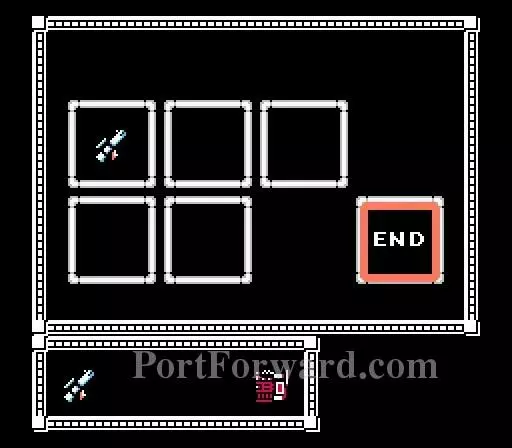 You only have these available at the start.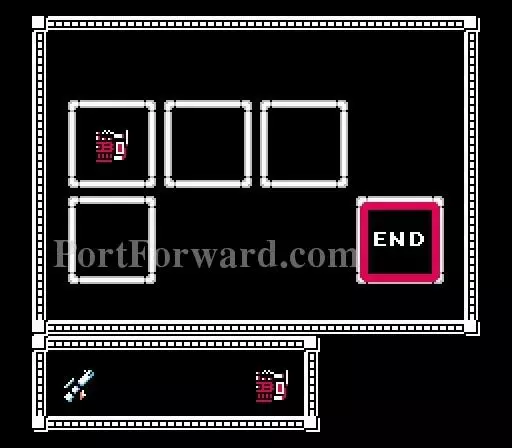 Just hit End.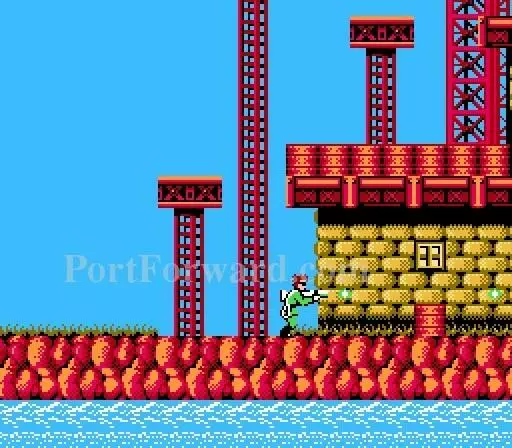 As soon as you land, head right and start shooting.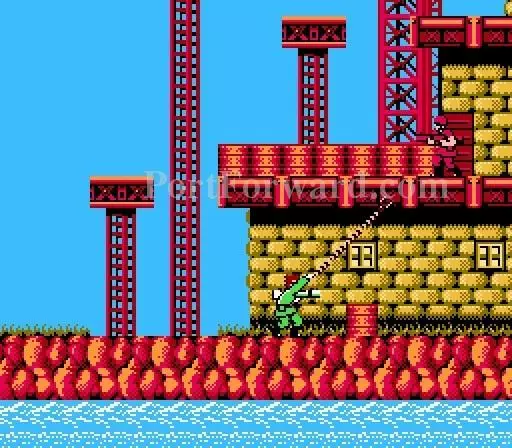 You can't jump in this game. You need to use your Bionic Arm to swing over things.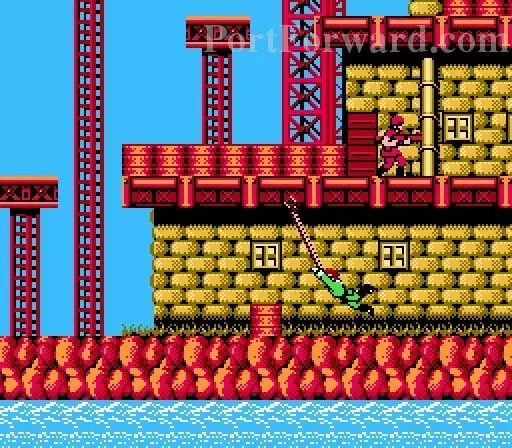 Get used to it as you will be doing some tough swings later on in the game.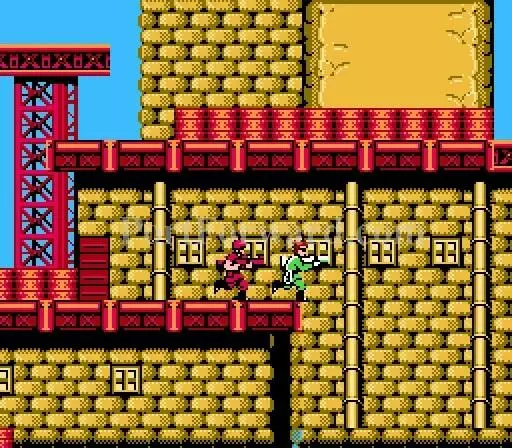 You die if you get hit so don't get shot.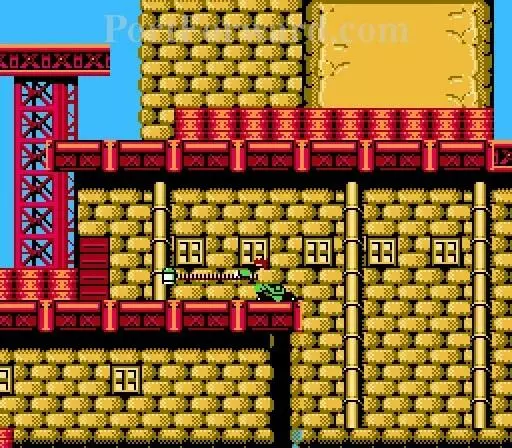 Killing enemies gives you a cannister. Collect a number of them to increase your hit points by one.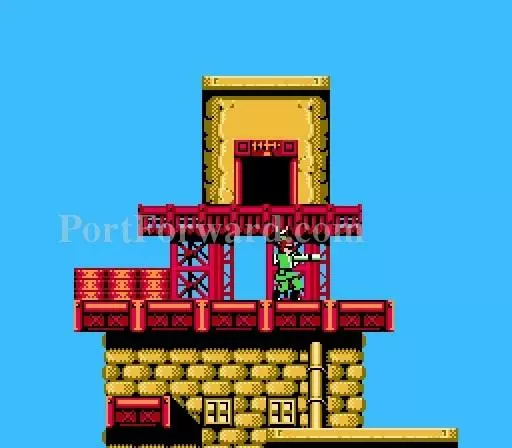 Go into this first tower.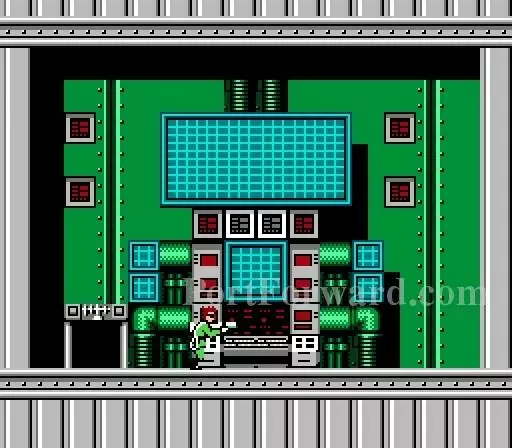 Get in front of the computer and press up.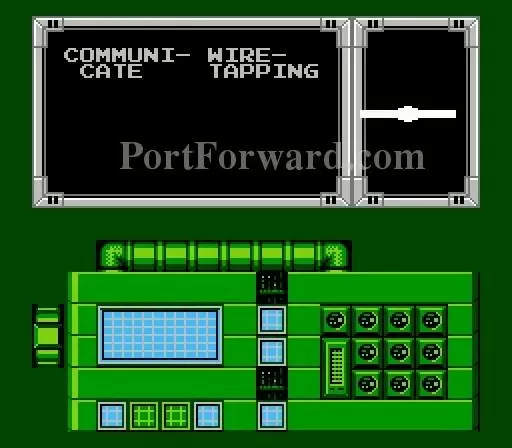 You can choose to Communicate or Wiretapping. You have to choose one then revisit to choose the other. Communicating gives you info from your allies. Wiretapping can give you important level information from the enemies most of the time.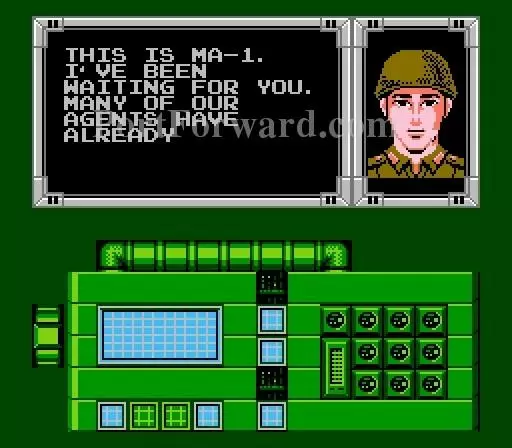 Communicate: THIS IS MA-1. I'VE BEEN WAITING FOR YOU.MANY OF OUR AGENTS HAVE ALREADY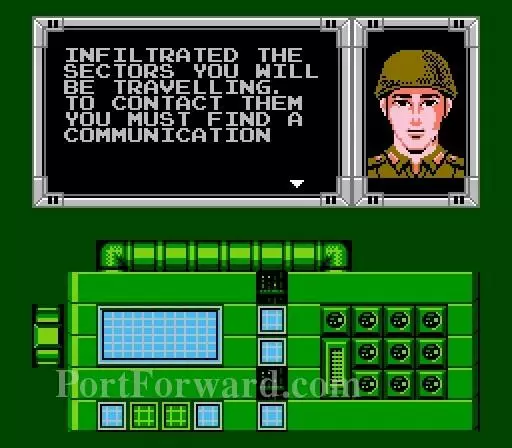 INFILTRATED THE SECTORS YOU WILL BE TRAVELLING. TO CONTACT THEM YOU MUST FIN A COMMUNICATION
ROOM. YOUR SUCCESS DEPENDS ON STAY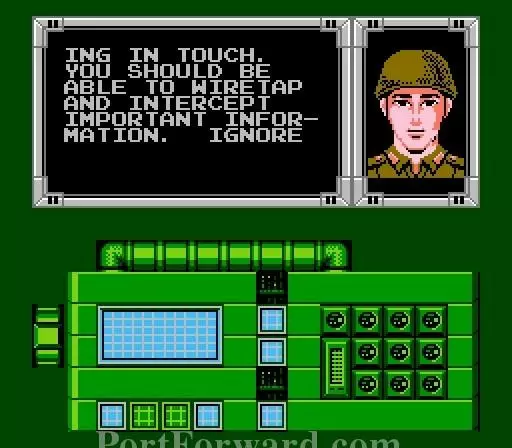 ING IN TOUCH. YOU SHOULD BE ABLE TO WIRETAP AND INTERCEPT IMPORTANT INFOR-MATION. IGNORE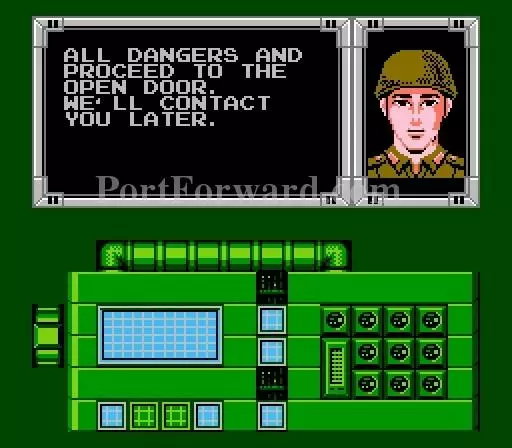 ALL DANGERS AND PROCEED TO THE OPEN DOOR. WE'LL CONTACT YOU LATER.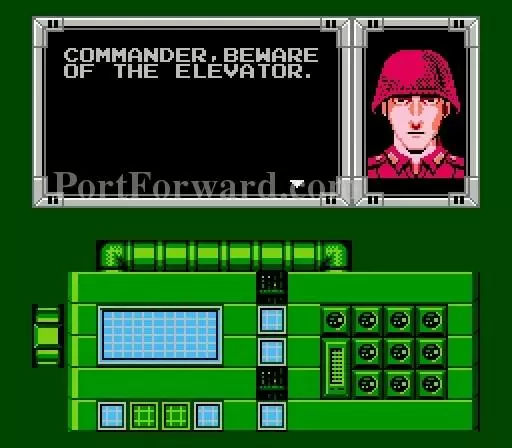 Wiretapping: COMMANDER,BEWARE OF THE ELEVATOR.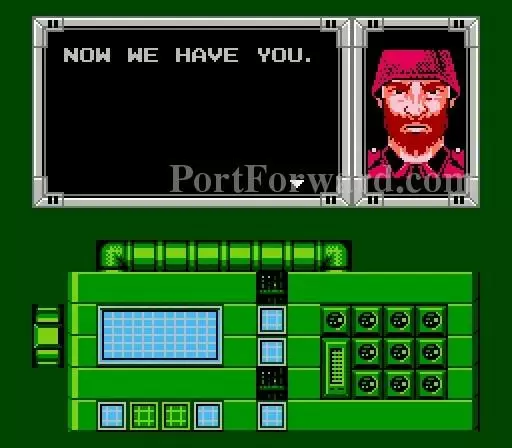 NOW WE HAVE YOU.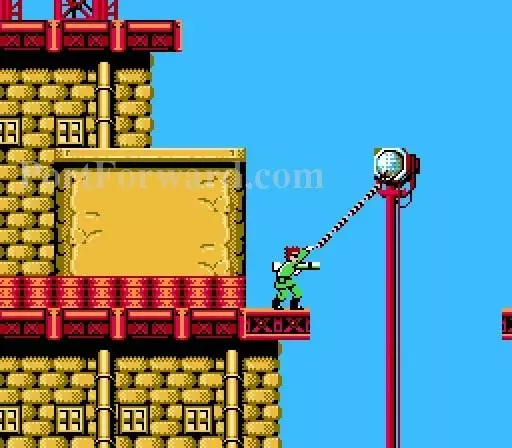 You can stand on top of the light for only a split second before you slide off.
Time to start climbing up here.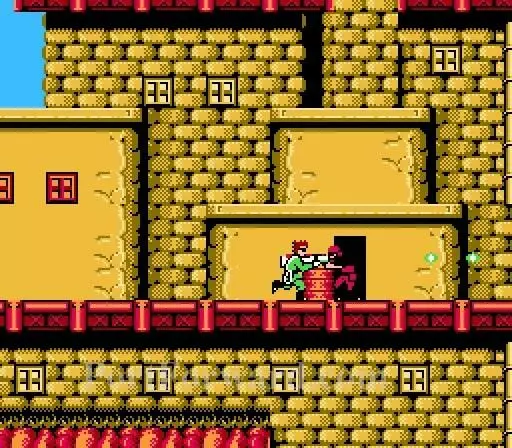 Enemies will come out of the door and start shooting.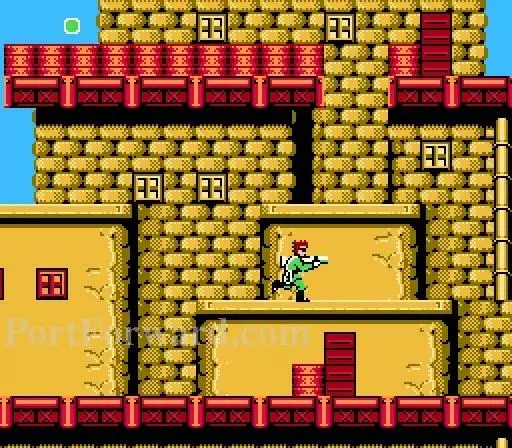 You got your first hit point. Now you can take an extra hit.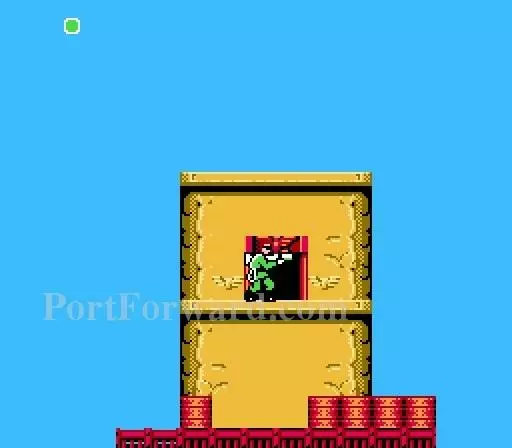 Enter this door. It would be closed if you didn't enter the communication room earlier.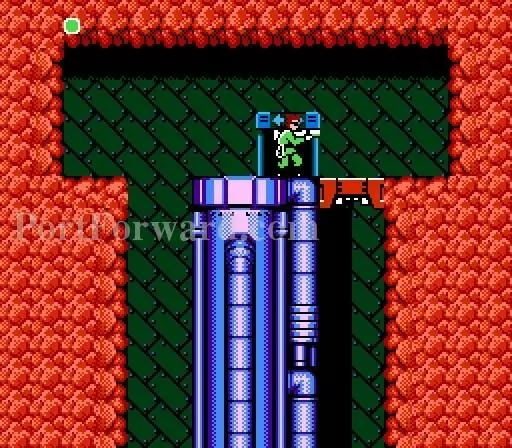 Go down the elevator to the right.
As you go down, head right and enter this door.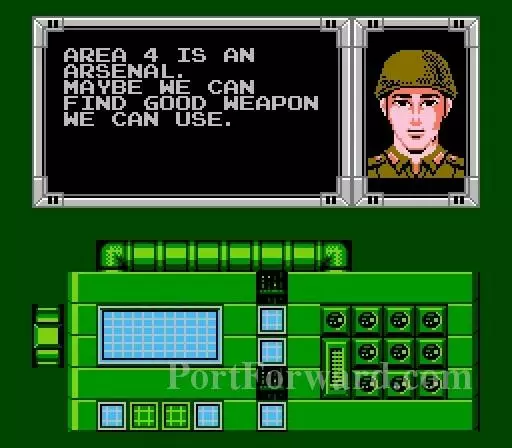 Communicate: AREA 4 IS AN ANSENAL. MAYBE WE CAN FIND GOOD WEAPON WE CAN USE.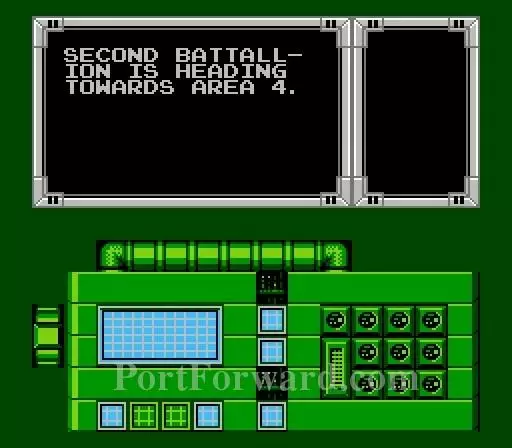 Wiretapping: SECOND BATTALL- ION IS HEADING TOWARDS AREA 4.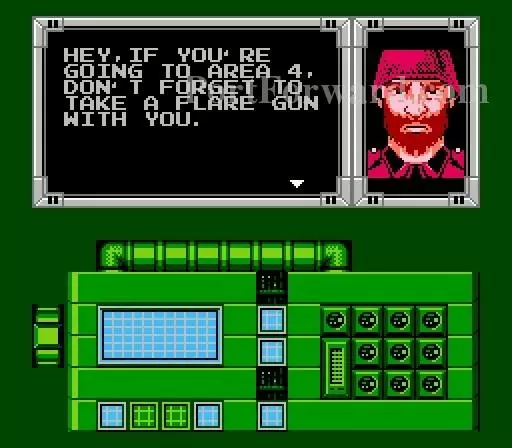 HEY,IF YOU'RE GOINT TO AREA 4,DON'T FORGET TO TAKE A FLARE GUN WITH YOU.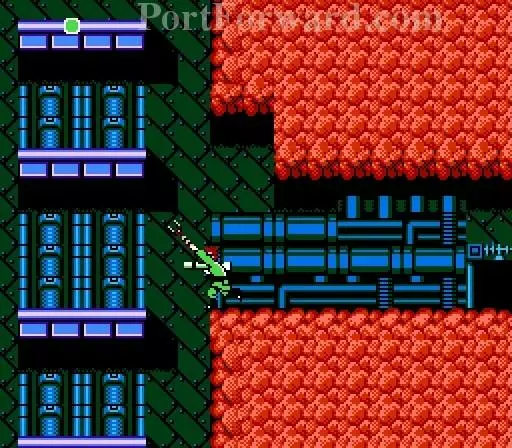 After you exit, swing to the left.
Grapple up and shoot this robot.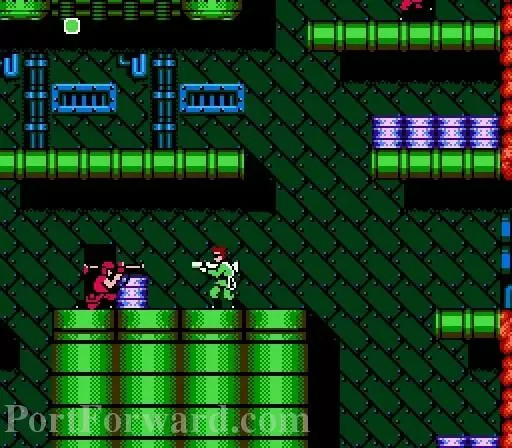 Watch of for this guy's bazooka fire. Kill him quickly or grapple up to avoid the fire.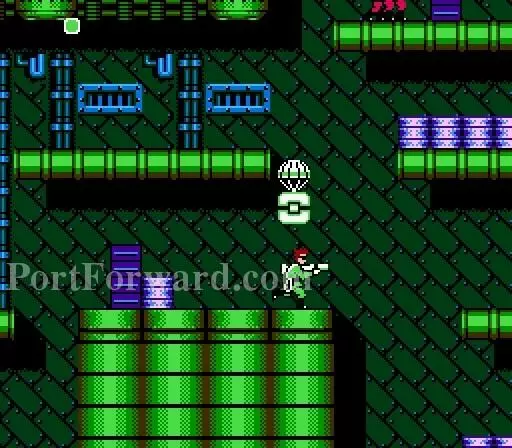 Some item will parachute in to help you.
This one contains a barrier to protect you from damage for a little while.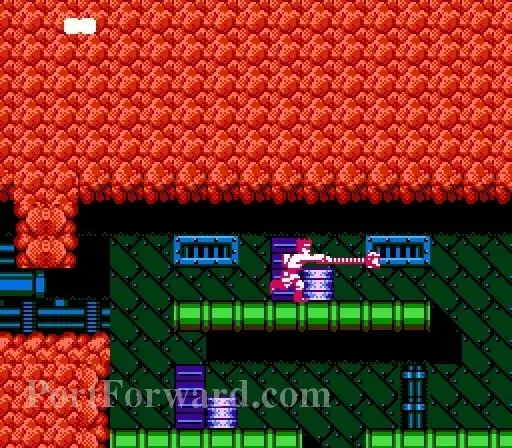 You got another hit point.
Enter this room to the boss door.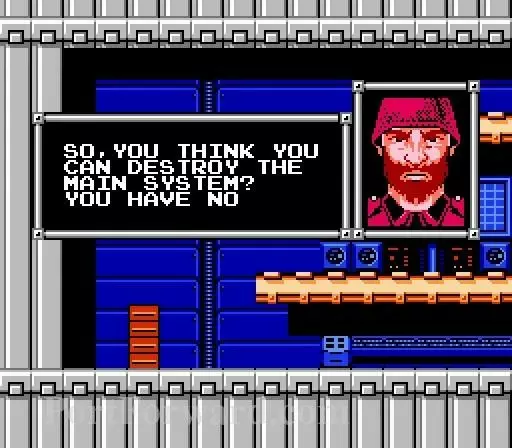 SO,YOU THINK YOU CAN DESTROY THE MAIN SYSTEM? YOU HAVE NO CHANCE!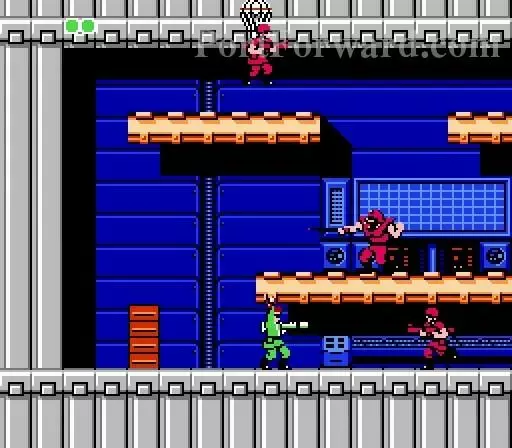 Blast away any enemies in the way.
Your aim is to destroy this core.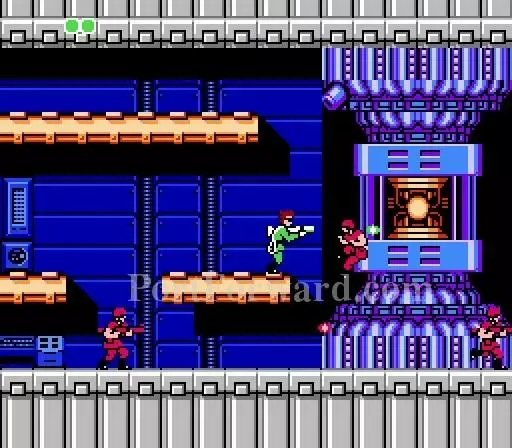 Shoot any enemies that interfere.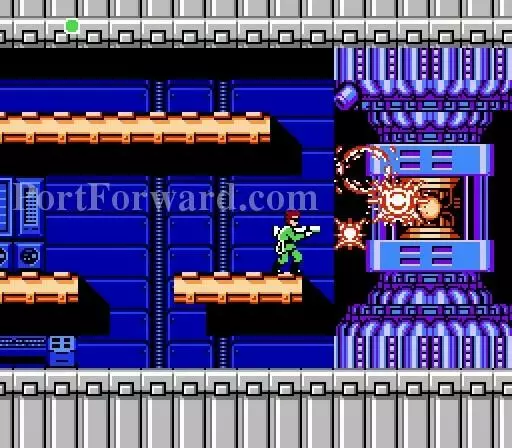 After enough shots and the core is destroyed.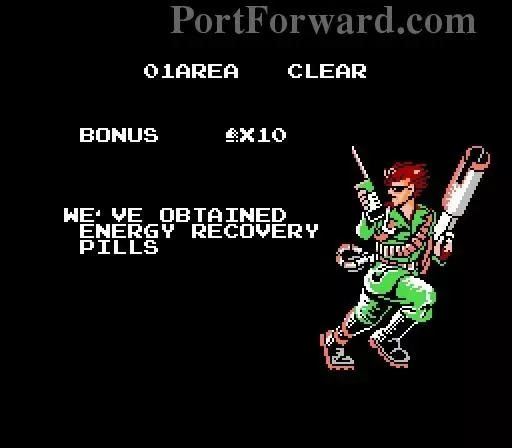 WE'VE OBTAINED ENERGY RECOVERY PILLS
Now you will decide which way to go. You can go to 4 now but I advise you go to Area 13 first.
More Bionic Commando Walkthroughs
This Bionic Commando walkthrough is divided into 22 total pages.