---
How To Locate Your Router
Download our Network Utilities Bundle.
Install Portforward Network Utilities and launch it with the icon on your desktop.
Click the Router Detector button. Your network will be analyzed and the software will tell you if you have 1 or 2 routers, and try to figure out their brand for you.
Router Detector is now a part of the Port Forward Networking Utilities. You can still use it for free!

How PF Router Detector Works
PF Router Detector looks at the "hops" required to get from your computer to the Internet. Each hop is an IP address. At each hop it attempts to communicate with a router. If it finds a router then it checks a keywords database to identify which kind of router it is.
Screenshots and Instructions
After downloading PF Router Detector, you run the installation file to install it on your computer.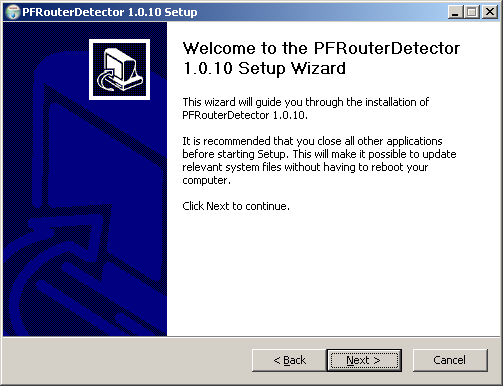 Then you run PF Router Detector (located in the Start menu under portforward.com). It will scan your network for routers. This might take a few seconds depending on how fast your routers respond.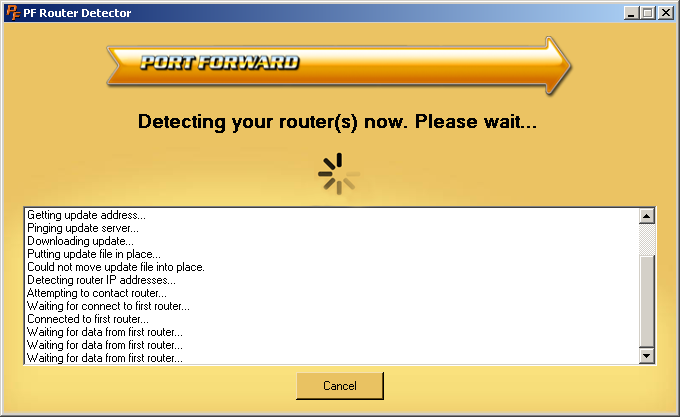 PF Router Detector will detect up to 2 routers and display a best guess at their brands, as well as their INTERNAL IP addresses, your EXTERNAL IP address, and your computers INTERNAL IP address.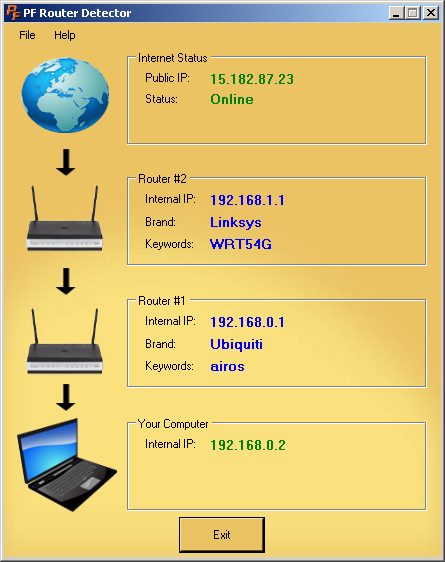 In most cases PF Router Detector is able to correctly identify your routers brand. However, if PF Router Detector is not able to detect your router correctly, please let us know in our forum so that we can improve the product.
Only download our software from this site. Any software for portforward.com downloaded from third parties or any unapproved mirrors is not supported and may contain malware. Please do not download our tools from Torrent sites as this can seriously compromise your computer.