Port Forwarding on Your Router for Homeworld 3
Homeworld 3 is Gearbox Publishing's Real-Time and Strategy game released in 2022.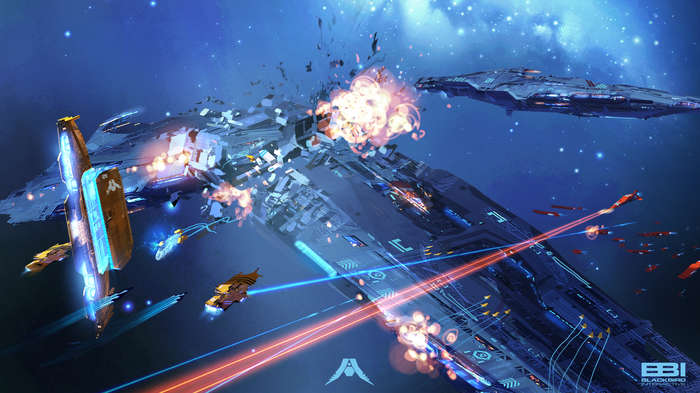 Homeworld 3 includes the following styles of play.
Real time strategy games do not have turns, but instead have both players competing at the same time. They typically involve a mostly top down view and involve troop and building creation as well as resource management such as mining and logging. Popular examples are Warcraft and StarCraft.
In a strategy game the player is required to use skillful thinking and a strong focus on planning ahead in order to achieve victory over their opponent. They can be either single player against bots or multiplayer against other players. They come in both turn-based and real-time versions, the former allowing each player a chance to complete their turn, the latter having a continuous running clock without stopping. Resource management and exploration are common themes in strategy games.
Port Forward Homeworld 3
Homeworld 3 is a multiplayer game which means that it will probably need open ports. Usually various connection issues in multiplayer games are improved when you forward a port. While we have been looking we haven't managed to track down the incoming connection ports that Homeworld 3 needs forwarded. We are going to have to figure out which ports need to be forwarded first. We'll help you get started.
Download and install Network Utilities. This is a free download.
Launch Network Utilities, and then click the Port Finder button. Port Finder is free to use.
Follow the instructions on screen to use the Port Finder application to locate your game's ports.
The Port Finder will upload port information to us and we'll add it to the site after looking at it.
Which Ports Does Homeworld 3 Require
Usually a game will only open up the port in "listen mode" when it's needed. This means you'll have to put your game into some sort of multiplayer mode in order for us to detect the specific incoming ports properly. We'll watch the game running and look for which ports it opens up to see which ports might need to be forwarded.
The vast majority of games will open the same port in "listen mode" every time, as opposed to a random numbered port. Once we know which ports the game listens on then we know exactly which ports to forward in your router.
Occasionally a game will require a large number of ports to be forwarded because it opens up a random port within a range. Over time we should be able to figure out that range because we'll notice that all users need a port open in the same range.
How Port Finder Works
Here's a quick summary of what the Port Finder application will do:
Look at which ports Homeworld 3 has open in "listen" mode. These are the necessary ports for Homeworld 3.
Watch which ports open and close as you run the game and try to join a multiplayer match.
Package up the ports that need to be forwarded in a neat little package and send it to our server for sharing.
As users submit port data to our servers we will combine it into a list that we publish. This will become the list that we recommend everyone forwards in their router.
Once people submit ports for Homeworld 3 they will be added to this page and the rest of our site.