Rift of the NecroDancer is a 2D, Music, Action, Role-Playing, and Adventure game published by Brace Yourself Games with a currently unknown release date.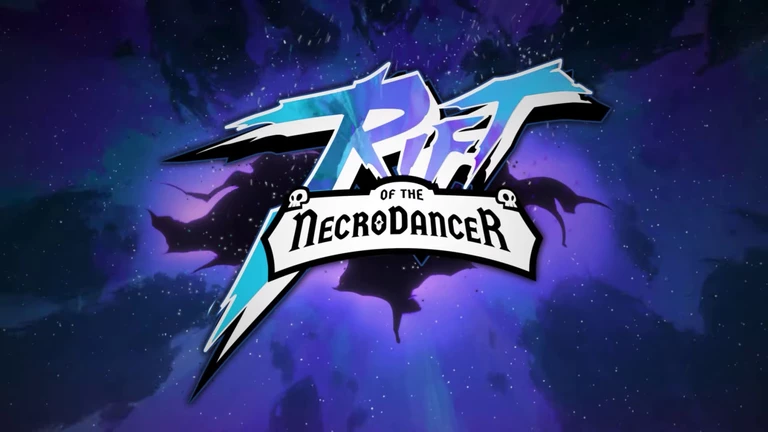 Rift of the NecroDancer offers the following genres of gameplay.
A 2D game features flat graphics and are usually either side view or top down view. Side view 2D games are sometimes also called "platform" style games because they main objective is to travel from one platform to another.
In a music style of video game the gameplay focuses on playing musical instruments. Some music games like Rockband use instruments and microphones, while others like Rocksmith teach you how to play your own instrument with a special adapter cable. Other music style games employ trivia, memory, or focus on the experience of listening to the music.
Action games are usually a bit faster than other games and require quick reflexes. You frequently jump platforms, shoot enemy mobs, climb ladders, and
Role-Playing Games give you hours on end of game play where you can explore a new world through the eyes of your own character. They tend to be the longest style of game with the most immersive story lines. Popular RPG titles include Skyrim, World of Warcraft, and Fallout.
In an adventure game you generally play through a story, usually as the protagonist. They rely heavily on story telling and can be inspired from books or movies.
Forward Ports for Rift of the NecroDancer
As far as we can tell Rift of the NecroDancer is a single player game, which means that there should not be any need to forward ports for it. Most of the time only multiplayer games need to forward a port. Occasionally it is possible that some single player games might need a port forwarded for things like: license activation, updates, and downloading new content. If you want to know for sure whether or not Rift of the NecroDancer opens any ports for incoming data you can run our Port Finder application to see exactly what is happening. When you are done running Port Finder it will show you the connection ports.
Start by downloading Port Forward Network Utilities for free.
When the install completes start Network Utilities and then locate the Port Finder button.
The Port Finder will help you locate the game that you are interested in playing. Follow its instructions closely.
The specific ports will be added to our site as soon as a site admin reviews them.
What Port Finder Does
This is a brief rundown of all the things that Port Finder will do:
Look at which ports Rift of the NecroDancer has open in "listen" mode. These are the network ports for Rift of the NecroDancer.
Wait for you to attempt to do something multiplayer, which might open up additional ports.
Upload those ports to our servers so that we can combine them with other uploads and share them.
As users submit port data to our servers we will combine it into a list that we publish. Then we will use this list to help other people know what to forward.
Once people submit ports for Rift of the NecroDancer they will be added to this page and the rest of our site.