World of Warcraft is one of the most popular MMO and Role-Playing games with million of enthusiastic fans and gamers. There are many ways to play and enjoy World of Warcraft. Over the years, private servers for WoW have become more popular and some people even enjoy it more than retail. In order to play on a WoW fanserver, you need a few things in place, such as a client to connect and finding a specific server to play on. All those things will be included in this comprehensive guide, including a way to start up your own game-server and publish it online. Creating your own wow server can be extremely fun, and gives you the complete power and freedom ingame. Perhaps you want to make your wow server online for friends/family, or even for random people. Either way, we'll tell you how to do it down below.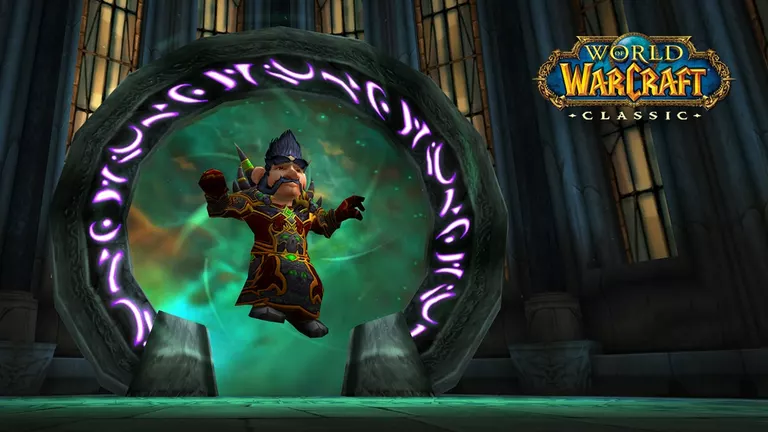 What is a Private Server?
In general, a Private Server is an alternative to the original game. It means that it's often free of cost, and the servers are run by private individuals or small companies. By playing on a Private Server, for example for WoW, you can play the game in a different way. For example, you can play with increased XP rates, or even instant max-level after the character creation. Another great benefit is that you can play expansions that are no longer offered through retail. For example Cataclysm, Legion, and more. This way, you can experience your prefered content and game version again, as a gamer. A lot of servers are still very active and played by thousands of gamers. Some WoW fanservers even have over 30.000 players across their realms, in case high population is a concern for you. Many of these servers have existed for many years, a few even since 2010, and are therefore considered as very stable servers.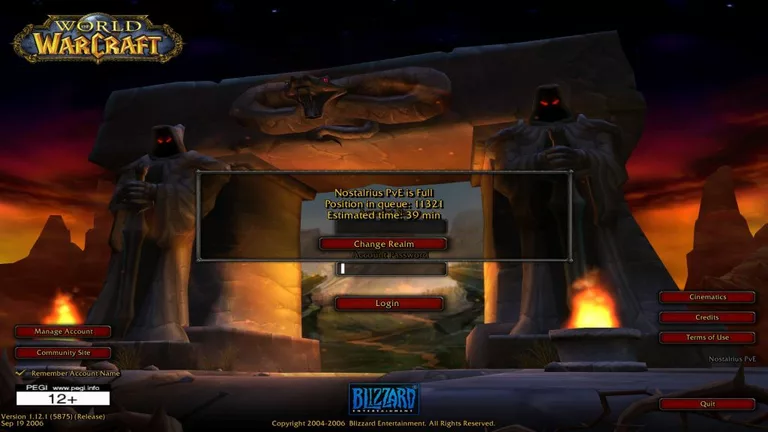 How to find the Best WoW Private Servers?
As a gamer, it's common that you want to be playing on the best private servers for World of Warcraft. There's no reason to be playing on a bad server, when so many WoW Servers exist. Here's the thing though. The "best" server is a subjective question. For example, some people consider a high population as the most important feature for a server, while other consider active development or friendly staff as the most important thing. Because of that, it's recommended that you consider what's most important to you. For example: - is it population? or a friendly community? Afterwards, it will be much easier to decide. After giving it some thoughts, you can go to Wow Private Servers. This toplist shows you all the WoW Private Servers. On the site, you can also filter through the servers - for example if you want the list to only show servers from a specific expansion, or with certain features. It's made with the purpose of making it simple and fast for you to find a Private Server for WoW.
How do you connect to a WoW Private Server?
In order to get into a World of Warcraft Private Server, you need a client. It's the same as if you were to connect to retail: you need to download a client which lets you authorize into the game.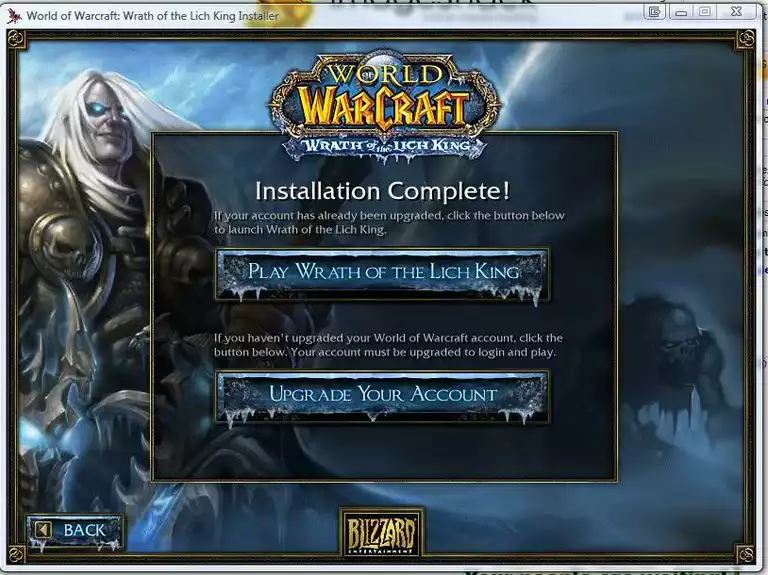 Down below are the steps to install a client for a WoW private server:
Decide game version: You need to decide what expansion you want to play. The client installation is different depending on the game version that you have selected. For example, a Cataclysm Client will not work to play on a Wrath of the Lich King server.
Download the particular WoW client version: After deciding the game version, you need to download the particular client version. In case you don't know where to grab the download from, you can find a list of WoW clients including the download link for each version.
The size of the client: After installing, it will take a few hours to download depending on your internet and the selected expansion. A common pattern is that the newer expansions take up more size. For example, a Wotlk client has an average of 14 GB, Cataclysm of 20 GB, and so forth. Therefore, you should make sure you have enough size on the disk, before downloading the client.
Set up the client: Now that you've downloaded the particular client, you need to set it up, which is the next step.
Extract the zip file: The downloaded zip file needs to be extracted into your disk to your prefered location, such as the Desktop. You can do that through programs such as Winzip or any similar program to extract zip files.
Update realmlist.wtf: In order to connect to a WoW Server, you need to update the Realmlist.wtf file, to the corresponding server you have chosen. To do so, go into the "Data" folder, and then find a subfolder called either "enUS" or "enGB". In my case, it's C:\WoW\WoW-4.3.4\Data\enUS. In there, you will find the file caled "Realmlist.wtf". You want to delete everything in there, and add the realmlist information from the private server you want to play on.
Ready to play: Now when you want to get into the game, you need to make sure to open "WoW.exe". Don't use the official launcher as it will risk updating the client version that you just downloaded. Make sure you have also registered an account for the particular wow server you have chosen.
How to make your own WoW Private Server
In case you want to do something different than play on other people's servers, you can make your own!

It's not as complicated as it may sound. Down below are the steps to do so:
Decide on the game version: For example, do you want it to be a Wotlk server, or something else?
Download a repack of the game version: A repack is an easy and fast way to make a server. You're using files that other people already compiled, so you don't have to spend time setting the entire thing up. But don't worry, after setting it up, you have the full control, besides from Core access (which requires coding knowledge). With a repack you will still be able to have access to the database, to all GM commands, and to do all the great things on your character. A repack is recommended for people who don't have coding experience. You can find repacks on WoW Emulation Forums where users can submit their repacks, which you can then download.
Follow the installation of the particular repack: The set-up process is different on every repack, depending on how the author has made and released it. Therefore, the best recommendation we can give, is to follow the guide that the repack owner has made. A lot of the repacks even include video guides for the set-up part.
Here's how to make your own WoW Private Server Public
Open your Ports
The procedure to open your ports depends on your router. Therefore, we recommend you to follow our Port Forwarding Instructions as it will help you through the process of port forwarding in an easy way. You can select what router you have on the page, and find the exact way to do it in your case. Without forwarding the ports, it will be impossible for other people to connect to your game server, as it will not allow outgoing traffic from your network. Down below are the ports that you need to port forward:
Port 3724: This is a required port, as it will allow people to connect during the authentication (authserver).
Port 8085: Another required port, that allows people to connect to the gameserver (worldserver).
Port 80: The default port if you want a website. If you aren't running a site, you don't have to port forward this one.
Port 3306: If you need to share MySQL access to other developers, you should port forward 3306. If you don't need to give other developers access, it is not required.
After port forwarding, you can make sure that your ports are open through a Port Checking Tool. Now that you've port forwarded, it means your server is now public! Other people can connect by changing their Realmlist.wtf file to "set realmlist yourIP".

If you don't know your external IP address, our External IP Address page will tell you.
Troubleshooting
In case you have forwarded the ports above correctly, your private server should be accepting outgoing traffic, meaning your server is public.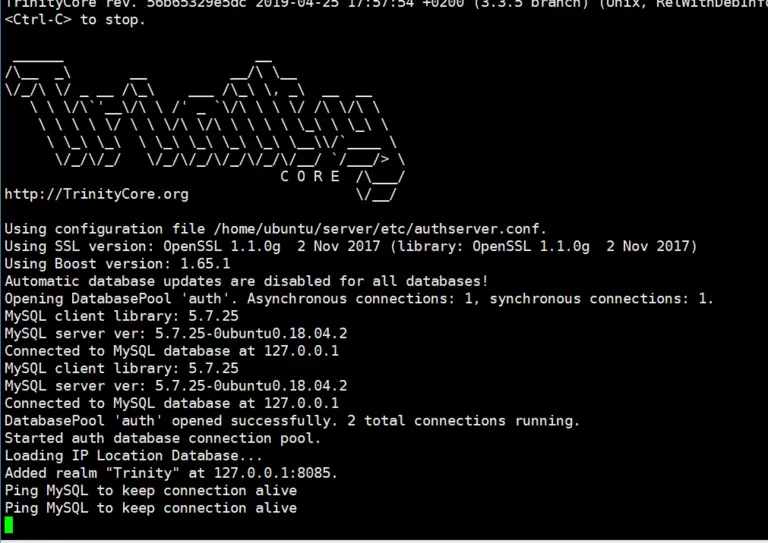 If it's still not working, it could be due to the following causes:
Firewall issues: Perhaps you have some firewall that is blocking port 3724 or port 8085. You can temporarily try to disable it for these ports and test gain.
Anti-virus: If you have an aggressive Antivirus program, it might be blocking from outgoing connections too.
Note: You should not change anything within the config files of the Repack you have downloaded regarding making your WoW Server public. The default settings work out of the bat, and does not involve making your server online.