Did you know that you can access your own Plex server even when you are not at home? Maybe you are on vacation and really want to watch a movie from your own personal collection. Maybe you're at work and you want to listen to your favorite Mp3s to help your day go by a bit faster. Lucky for you, there is a way to access these files even though you are outside of your home network.
In order to have a direct connection from outside your network to Plex, you may need to forward a port in your router. After you forward a port in your router, you will then need to specify the port forward in Plex.
How to Specify the Port Forward in Your Plex Server
In order to specify the port forward in your Plex server, you will need to access the port forwarding settings. First, click on the Plex icon in your browser menu bar. You should now see the home screen of your Plex server.

Next, click on the wrench which you will find on the navigation bar at the top of the screen. This will take you to the Plex settings menu.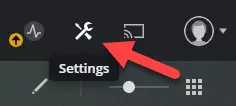 Look at the menu choices on the left side of your screen and click on Remote Access.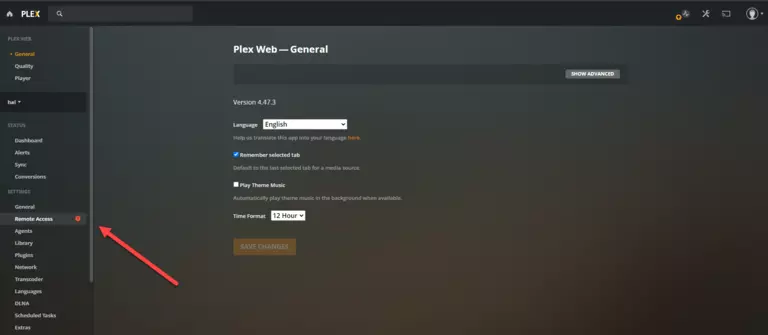 You may have to click the Show Advanced button.
Find and check the checkbox to manually specify the port.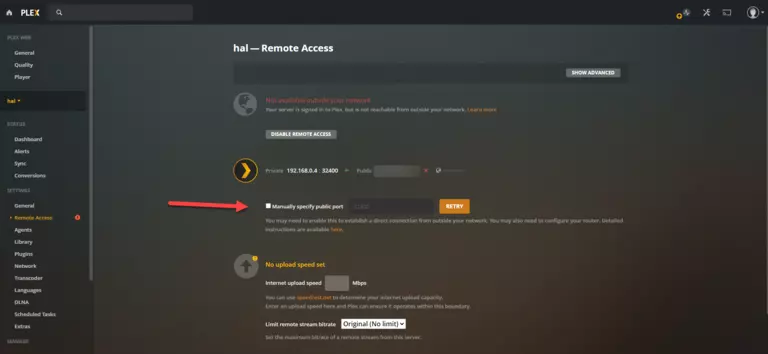 Make sure the number is correct. The default Plex port is 32400. Click the Apply button.
After you have specified the port, Plex Media Server will test your port forward to see if it is working. Once it is working successfully you should see the message Fully accessible outside your network.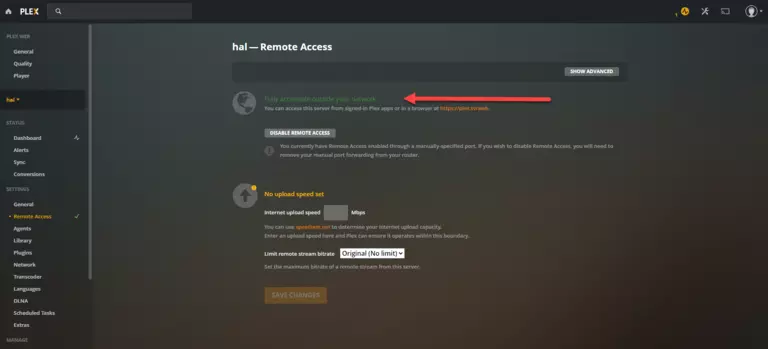 Once you have completed these steps you should be able to access your Plex Media Server from anywhere that you are in the world. If not, then you need to forward the same port in your router.
How to Forward a Port in Your Router
For detailed instructions on how to forward a port in your specific router, follow our guide by clicking on the link below.
In the following guide you will first, choose your router manufacturer from the list and then, choose your router model. We will remember that you are configuring your Plex server so you will find the ports to forward in the following router guide.

List of Routers - Customized for Plex Media Server