Crysis 4 is Crytek's Open-World, First-Person, Stealth, Action, and Shooter game with a currently unknown release date.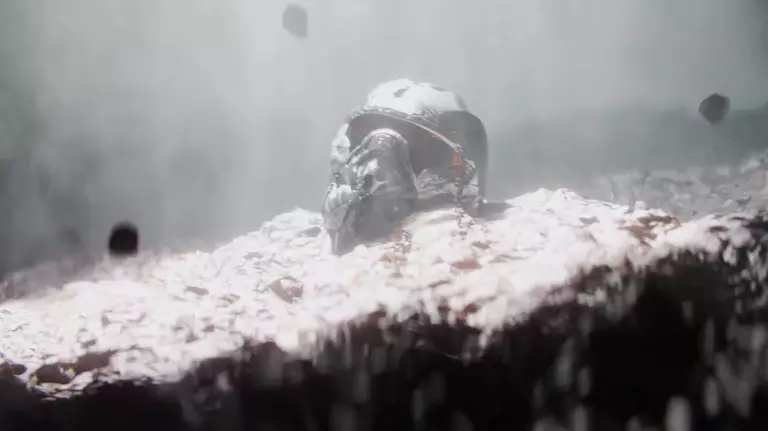 Crysis 4 includes the following styles of gameplay.
In an open world style of game the player is allowed to roam freely through a normally massive environment. This style of games is usually not on rails, meaning that the player gets to go anywhere and solve problems in the order that they choose.
First person games are played from the perspective of the player. They typically have a gun or other weapon held out in front, but this is not always the case. Many first person games are sometimes called "shooters" because the primary goal of the game is to shoot other players or creatures, but this is not always the case.
In a stealth style game you use hiding, disguises, muffled clothing, and shadows to overcome antagonists. Sometimes in a stealth style of game you get the choice of taking the quiet approach or the direct approach of attacking the enemy. Stealth games frequently feature a strong strategy component as well.
Games that are considered action are all about centering the player in the middle of an evolving situation.
Shooter games are fast paced action games that are based on testing the players reaction time. They usually involve the player holding a weapon in front of them and attempting to shoot other players or characters. Some shooters are short lived arcade style, but most have both a single player mission series and some have a large multiplayer following. Common shooters include Call of Duty and Battlefield.
Forward Ports for Crysis 4
Since Crysis 4 is a single player game there should not be any need to forward ports for it. Most of the time only multiplayer games need a port forwarded. Every once in a while some single player games need a port forwarded for things like: updates, downloading new content, and license activation. If you want to know for sure whether or not Crysis 4 opens any ports for incoming data you can run our Port Finder application to see exactly what is happening. When you are done running Port Finder it will show you the specific incoming ports.
Download our free software Port Forward Network Utilities and install it.
After installing it launch Network Utilities and click Port Finder.
Be sure to follow the instructions closely because finding game ports can be challenging.
The Port Finder will upload port information to us and we'll add it to the site after looking at it.
How Port Finder Works
Here's a quick summary of what the Port Finder application will do:
Examine the ports that Crysis 4 has open. These are the ports for Crysis 4.
Watch which ports open and close as you run the game and try to join a multiplayer match.
Upload those ports to our servers so that we can combine them with other uploads and share them.
Our servers will collect all of the incoming ports that need to be forwarded used by multiple users and intelligently combine them into a single list of ports required. This will become the list that we recommend everyone forwards in their router.
Once people submit ports for Crysis 4 they will be added to this page and the rest of our site.