This Gears of War walkthrough is divided into 31 total pages.
You can jump to nearby pages of the game using the links above.
Prison Break
Welcome to the introductory sequence Gears of War. Game starts with a short cut scene. Then you take control of Marcus in his cell.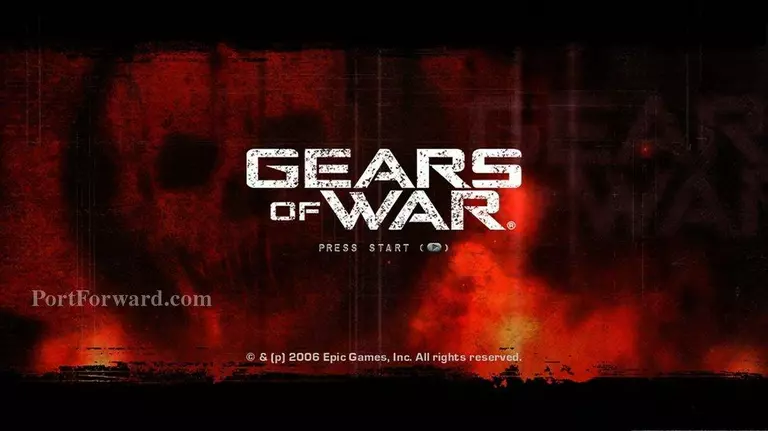 Walk over to Dom. He'll ask if Marcus wants to go easy way or through prison. Choose the combat option. Open the jammed door.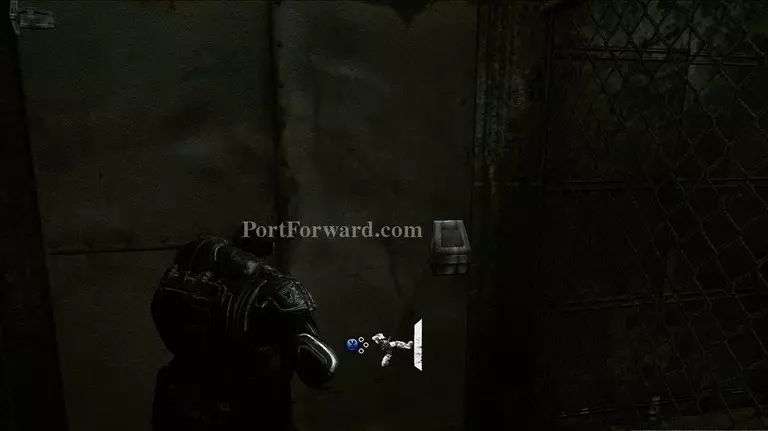 Pick up the ammo. Go into open area. Take cover by pressing the A button. The A button does a few different things. Holding it down while walking will make Marcus run.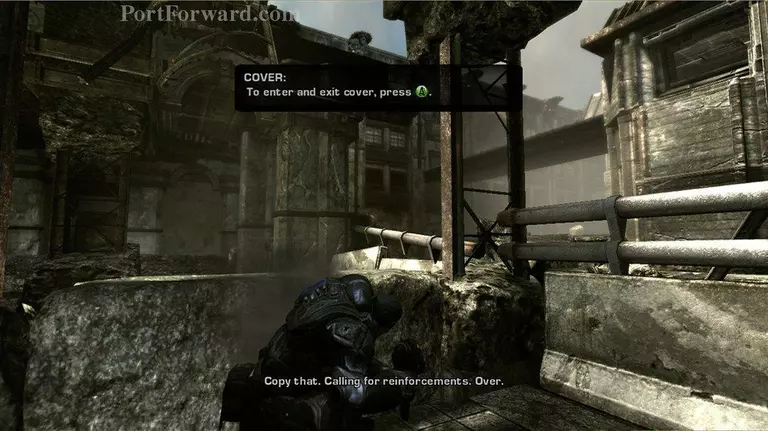 Go along the hall shooting Locusts as Marcus moves. Near the fallen column press A to crouch. Then press A again to climb the column. Enter the hallway at end of bridge.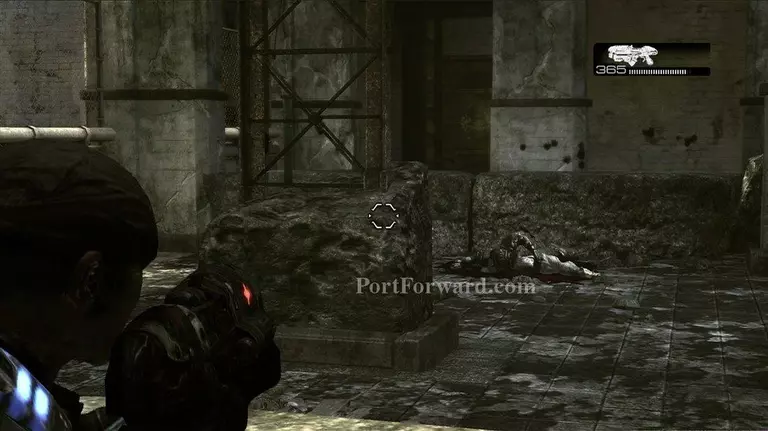 In next room kill the 3 Locust. Some Locust will cut through door. Take cover behind the nearest rock. Kill the Locust that charge through the door. Dom will be knocked out. Press the X button to revive him.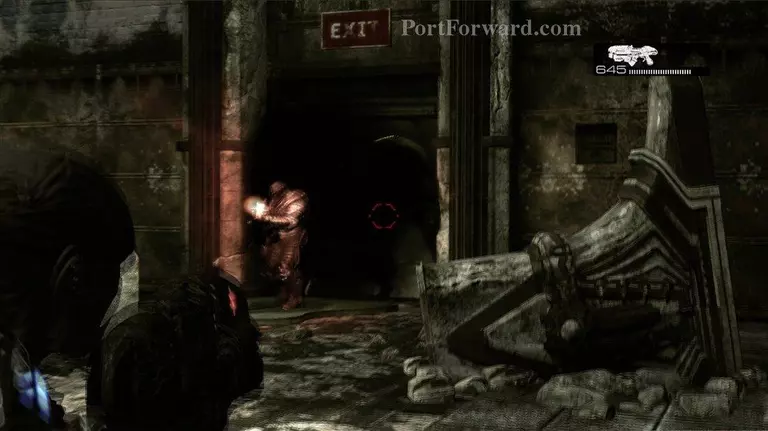 Exit through the door that the Locust came through.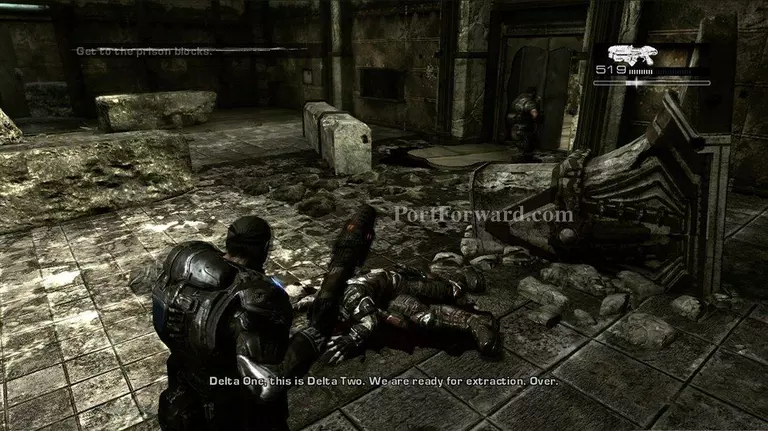 Fight the 5 Locust. Make your way to far side of the area.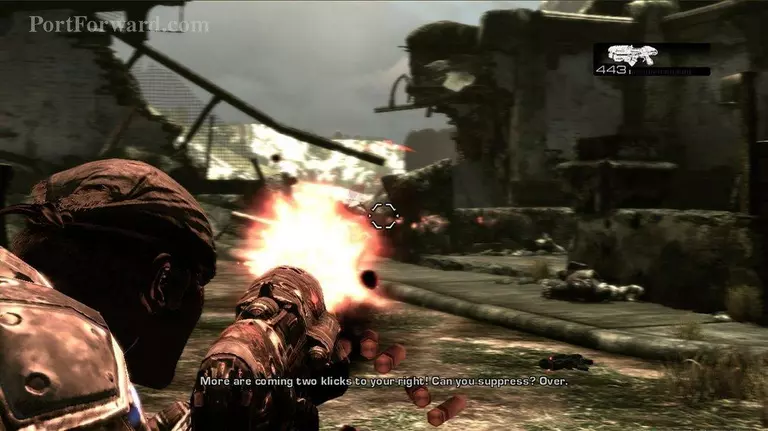 After they die the chopper will land. Head over to it.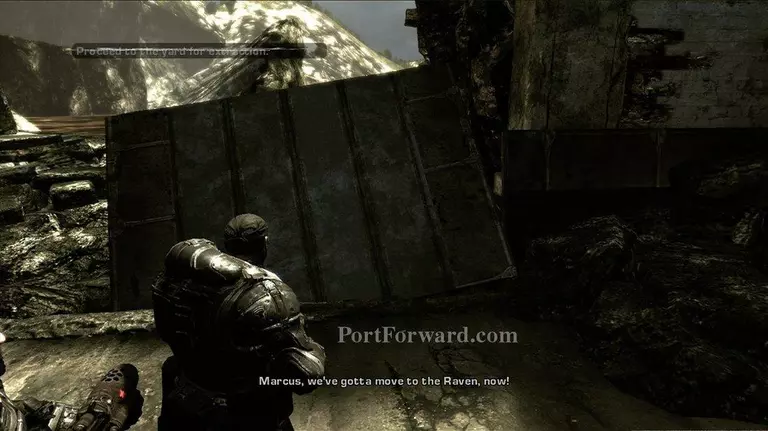 Cut scene will begin. Then you will be at the end of the Prison Break act.
More Gears of War Walkthroughs
This Gears of War walkthrough is divided into 31 total pages.