On this page I will explain how to port forward the Motorola NVG510 router.
Your Motorola NVG510 router contains a very basic firewall that helps to protect your home network from unwanted outside access. By design a firewall blocks connections from the Internet. It sometimes becomes necessary to unblock some of these connections whether for a game or other application. This process of unblocking a connection is called port forwarding. A port forward literally opens a port allowing traffic to come and go through that port as quickly as possible to a device on your home network.
The basic process to open a port is:
Setup a static IP address on the game console or device you want these ports forwarded to.
Login to your Motorola NVG510 router.
Find the port forwarding section.

Click the Firewall link.
Click on NAT/Gaming.

Create a port forward entry.
Don't worry if these steps seem difficult, we will walk you through each and every step in the process in order to forward your ports for the Motorola NVG510 router.
We think that forwarding a port should be easy. That's why we created Network Utilities. Our software does everything that you need to forward a port.
When you use Network Utilities you get your port forwarded right now!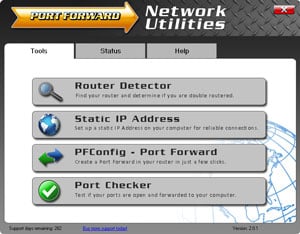 Step 1
It is important to setup a static ip address in the device that you are forwarding a port to. This ensures that your ports will remain open even after your device reboots.
With DHCP reservations you can manage your devices from your router. This centralizes the management of your network and helps prevent IP address conflicts. Using this method you do not have to log in to your devices separately.
Step 2
Step two involves logging into your Motorola NVG510 router. Your router takes advantage of a web interface. This means in order for you to login to your router you need to open a web browser. It doesn't matter which browser you use just pick a favorite. Some of the more common web browsers are Edge, Firefox, Safari, and Chrome.
Once you have opened the web browser of your choice, find the address bar. This address bar is typically found at the top of the page.

Above is an example of what a web browser address bar looks like. Find the address bar in your router and type in your router's IP address.
The default Motorola NVG510 IP Address is: 192.168.1.254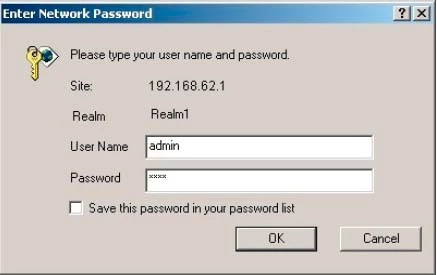 You are on the right track if you are now being asked for a username and password.
The Default Motorola NVG510 Router Username is: none
The Default Motorola NVG510 Router Password is: printed on router
Unless you have changed these values in the past, just leave them blank and click the OK button to login to the Motorola NVG510 router.
Motorola Usernames and Passwords

If the username and password combination did not work, then we recommend a visit to our Default Motorola Router Passwords page to try some other common Motorola usernames and passwords.

If you are still unable to login to the Motorola NVG510 router it is probably because you changed them in the past and have forgotten. It might be time to consider a router reset. Don't do this unless you are sure you don't know the username and password and have done some looking. To learn more about resetting the router check out our How to Reset a Router guide.
Step 3
After a successful login to the Motorola NVG510 router you need to find the port forwarding section. To help you with this step, start on the following page: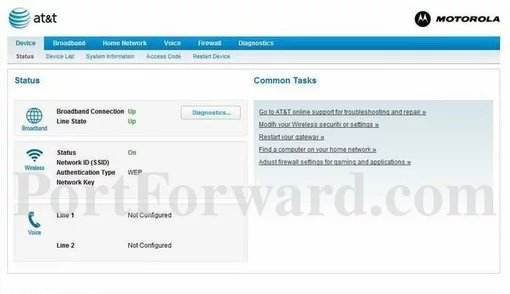 In the blue bar at the top of the page click the link labeled Firewall.
At this point a new menu appears underneath, click the NAT/Gaming option.
Step 4
Here are the ports to forward for Xbox Live:

TCP Ports:

3074

UDP Ports:

3074

If you are looking for the ports for a different application you can find it by either: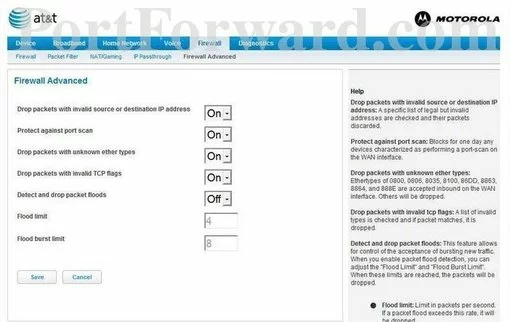 Click the Custom Services button near the bottom of the page.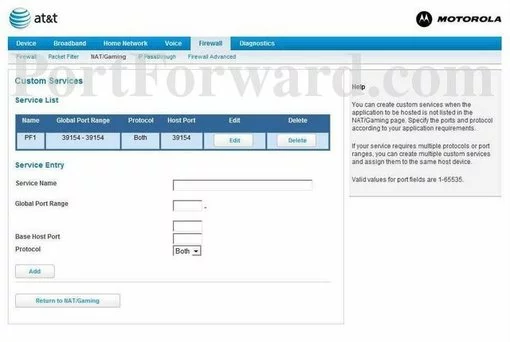 You need to name this entry in the Service Name box. The name does not make any difference in the forward; it's just there so that you can remember later why you setup this forward.
If you are forwarding a range of ports then you need to enter the lowest number into the left Global Port Range box and the highest number into the right Global Port Range box. If you are only forwarding a single port then you can enter that same port number into both the left Global Port Range and the right Global Port Range boxes.
In the Base Host Port box put the port to forward.
Use the Protocol dropdown box to select the protocol type of the ports you are forwarding.
Click the Add button when you are done.
Near the bottom of the page click the Return to NAT/Gaming button.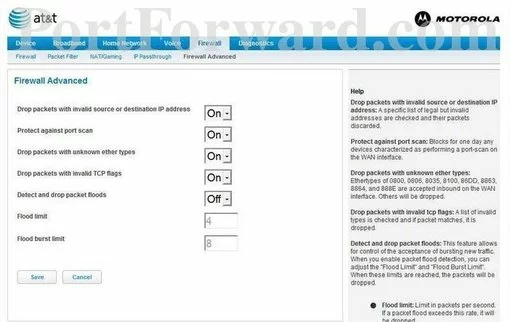 Choose the service you created from the Service dropdown box.
Use the Needed by Device box to choose a device to forward ports to. This box contains a list of device names that are visible on your network.
Click the Add button when you are all done.
Your ports should now be open. It is time to test them.
Test if Your Ports are Open
Once you have finished forwarding those ports on the Motorola NVG510 router you should test them to see if they forwarded correctly. We recommend using our Network Utilities tool, which includes a free Open Port Checker. Our Open Port Checker is the only one online with Guaranteed Results, never giving you a false positive.
More Guides