On this page you will learn how to open a port for the Belkin F5D7633-4 v2 router. This router has a basic firewall protecting your home network. Incoming connections and unauthorized outgoing requests are blocked for your protection. However sometimes you want or need to open some of these connections for a game or work. When you open a connection you are opening a port. This open port is called a port forward because you are forwarding ports directly to your home network.
The basics to forwarding a port on a Belkin F5D7633-4 v2 router are:
Setting up a static IP Address on the computer or device you want to forward the ports to.
Logging into your Belkin F5D7633-4 v2 router.
Navigating to the port forwarding section.

Click the Virtual Server option.

Creating a port forward entry.
Don't panic if this sounds daunting. We will walk you through each step: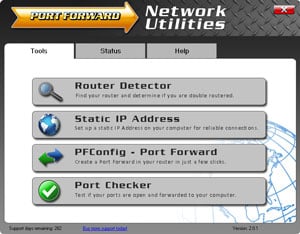 We think that forwarding a port should be easy. That's why we created Network Utilities. Our software does everything that you need to forward a port.
When you use Network Utilities you get your port forwarded right now!
Step 1
It is important to setup a static ip address in the device that you are forwarding a port to. This ensures that your ports will remain open even after your device reboots.
Recommended - Our free program will setup a static IP address for you.
Download Network Utilities today!


Or follow our Static IP Address guide to setup a static IP address.
Step 2
Next, you need to login to the Belkin F5D7633-4 v2 router. Your router uses a web interface. This means you need to use a web browser to login to the router to make necessary adjustments. Go ahead and use your favorite browser for this such as Chrome, Firefox, or Internet Explorer. It shouldn't matter what browser you use.
After opening your web browser, find the Address Bar along the top of the page. It should look like this:

192.168.2.1
In the screenshot above I have used the address of 192.168.2.1 This space or address bar is where you need to enter the IP Address of the router in order to login to it. Sometimes a router IP Address is referred to as a Default Gateway.
By default the Belkin F5D7633-4 v2 IP address is set to: 192.168.2.1
Once you have entered the IP Address press the Enter key. If all goes according to plan you will see a screen similar to the one below: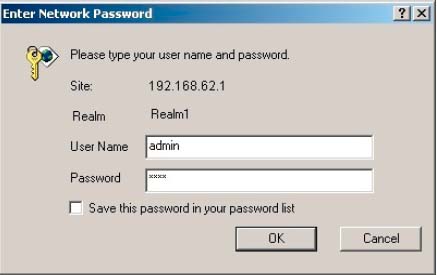 Do you see a box or boxes prompting you for your username and password?
By default there is NO Belkin F5D7633-4 v2 Router Username.
By default there is NO Belkin F5D7633-4 v2 Router Password.
Click the Submit button to login to your Belkin F5D7633-4 v2 router.
Belkin Usernames and Passwords
If your username and/or password did not work then I recommend a visit to our Default Belkin Router Passwords page.
If you are still can't login to your router because you forgot your Belkin F5D7633-4 v2 router username and/or password, you may need to consider resetting your router. Follow our How to Reset a Router Password guide to set your Belkin F5D7633-4 v2 router back to its factory settings.
Step 3
Now, it is time to find the port forwarding section of the Belkin F5D7633-4 v2 router. Let's start from the Home page: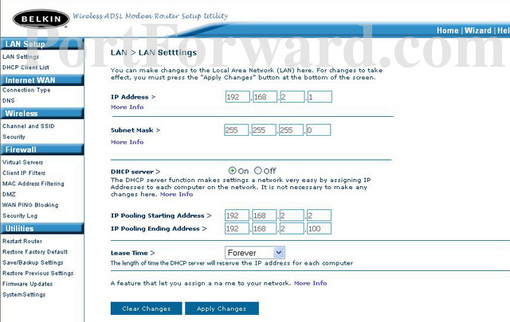 First, choose the Virtual Server option in the left sidebar of the screen. This is under the blue Firewall heading.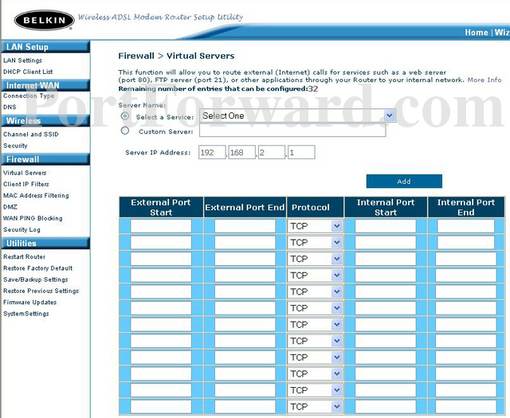 Step 4
You are now on the right page. To tell you exactly what to do in order to forward a port on the Belkin F5D7633-4 v2 router you need to answer the following 2 questions.
(In the IP Address option above, be sure to enter in the Static IP Address you setup in Step 1)
Below is our router simulator. This section will show you exactly what ports to enter where based on the 2 questions you just answered. We are showing the ports for XBox Live at the moment.
Go ahead and fill out the boxes on your router exactly as you see them here:
When you're done, click the blue Add button near the top of the screen to save your changes.
Test if Your Ports are Open
Finally, it is always a good idea to check your work. You need to test to see if your ports were forwarded correctly.
If you would like we have a Network Utilites tool includes a free Open Port Checker. Our Open Port Checker is the only one online that has Guaranteed Results.
You might like the following guides: