This Destiny walkthrough is divided into 20 total pages.
You can jump to nearby pages of the game using the links above.
The Sword of Crota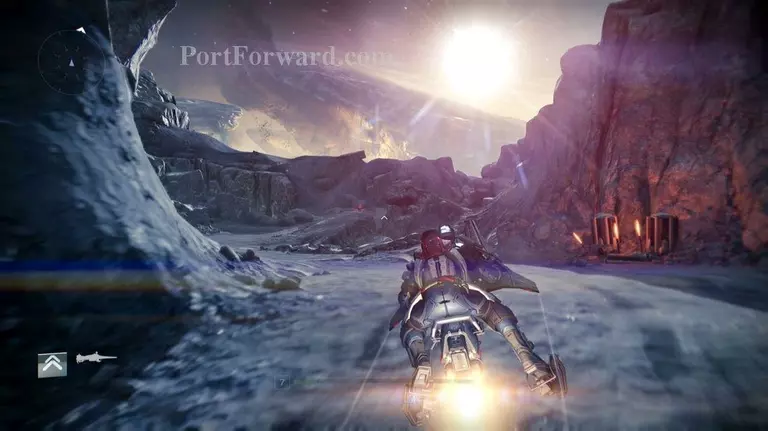 Starting off at the same point in Archer's Line, hop onto your Sparrow and head to the left. You're trying to reach the The Gatehouse so you can destroy the Sword of Crota and the three princes. On your way, you'll pass through the Hellmouth.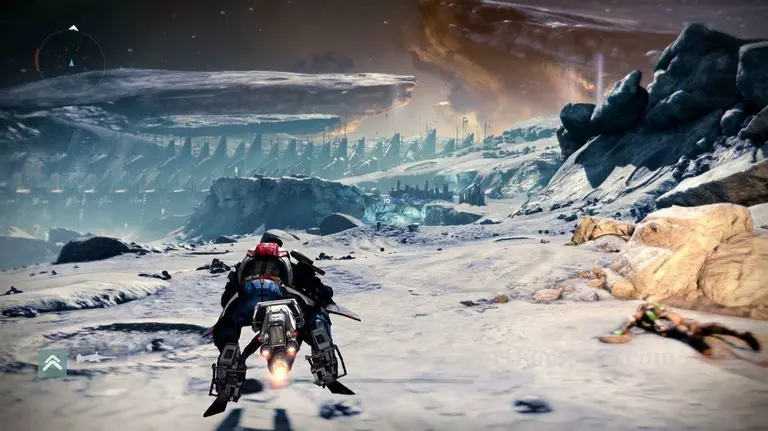 Gold Chest 01: Heading towards the Hellmouth, you'll you'll see a short jump over a large drop. To the left of this is a group of rocks, hidden within is the first chest.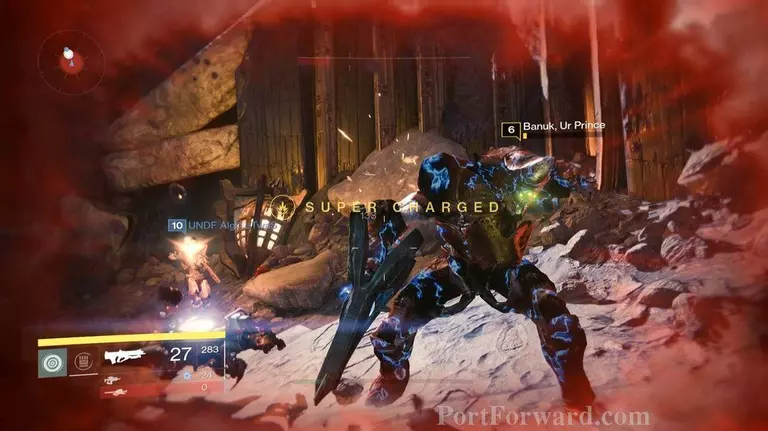 Ghost 06: Upon entering Hellmouth from Anchor of Light, you should see a small camp to the right hand side. Enter the area, and into the first building you see to find the dead ghost.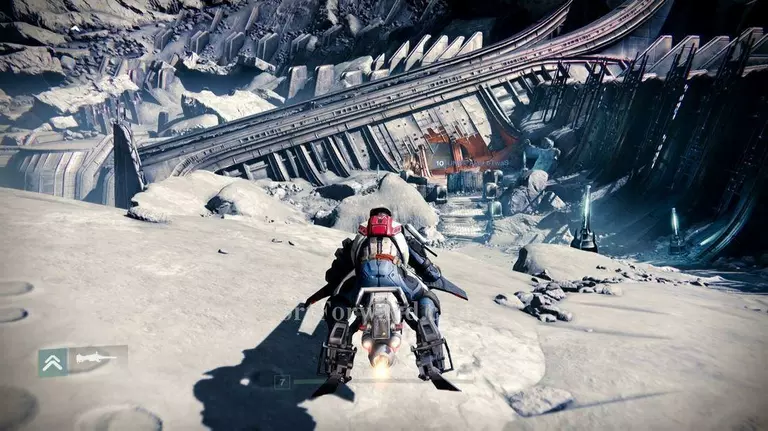 Hop back onto your Sparrow and head for the entrance to The Gatehouse. Walk through the halls and rooms, taking out enemies as you go.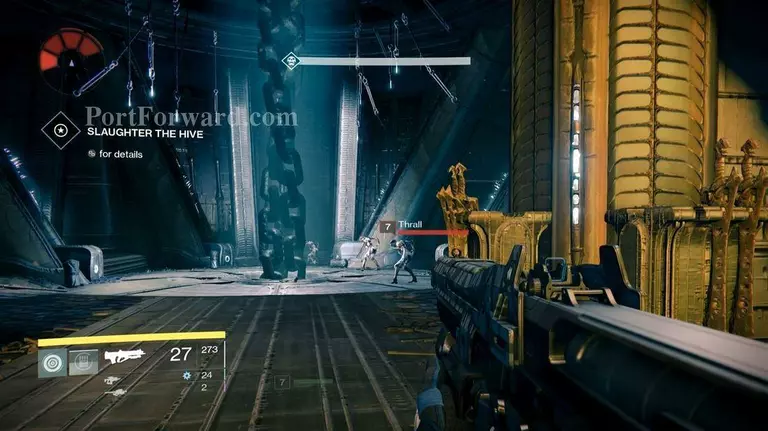 Keep going through the Darkness Zone until you reach a room where enemies are worshiping an object. Attack them when they have their guard down!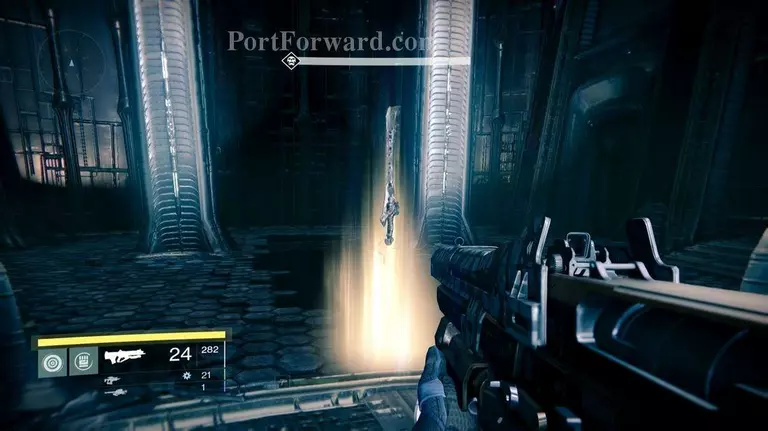 You will be dealing with multiple Thralls and a Wizard here. Once all are taken out, head for the sword in the middle of the room. Grab it and prepare for some awesome sword slaying!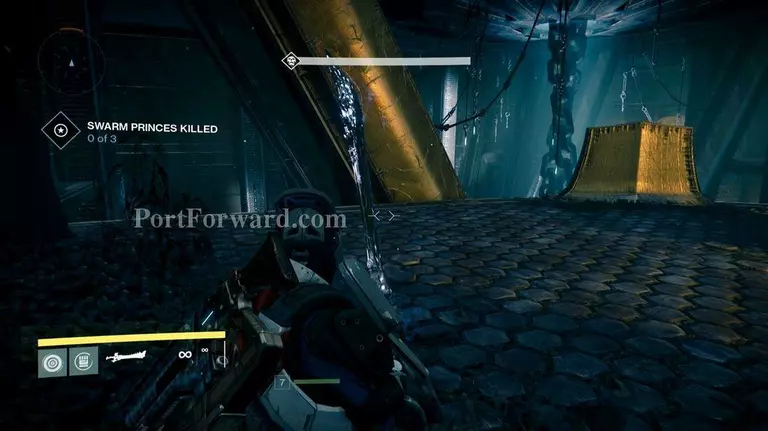 Once you have the sword in your possession, the camera will change to third person view. Instead of swinging, each attack will be a powerful slash to the ground. You can move in the direction you want to slash. If you jump and then swing, you'll come down with an even more powerful slash.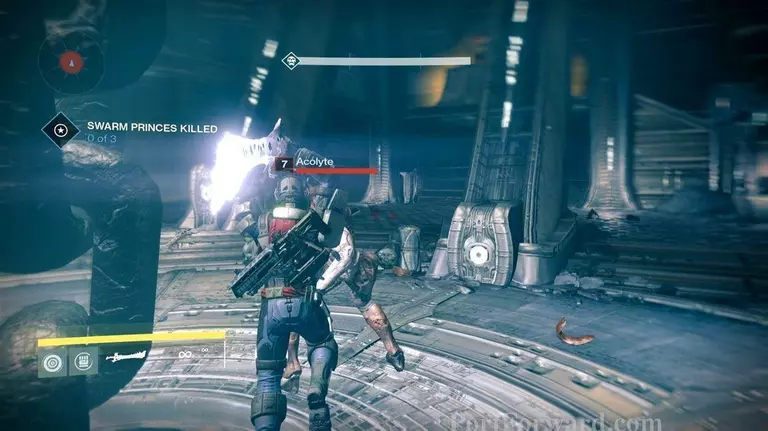 Now it's time to take out the three princes. With each prince comes a large wave of enemies. Each hit is a direct kill for the smaller enemies, so try to kill two or more enemies with one slash.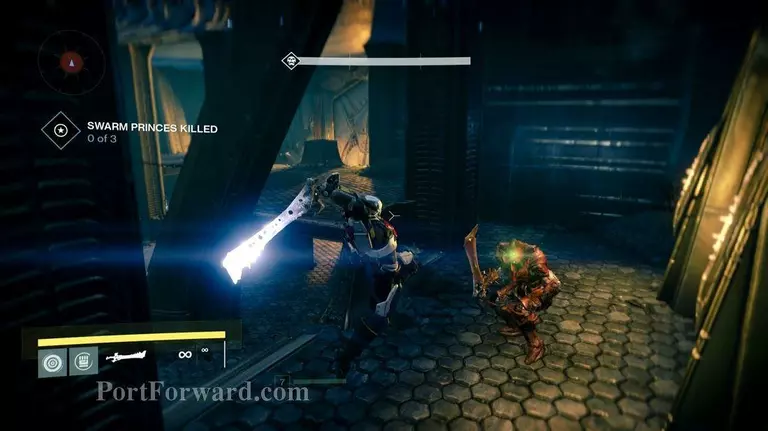 Your best bet with the three princes is to hit the prince after he swings, then make a run for it. Each prince has a powerful attack, so you don't want to stay around for too long.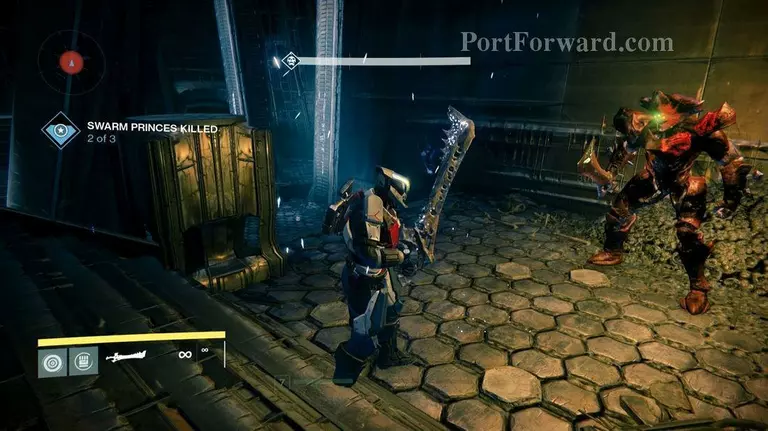 Once all three princes are killed, the Sword of Crota will vanish and the mission will end.
More Destiny Walkthroughs
This Destiny walkthrough is divided into 20 total pages.