This Sleeping Dogs walkthrough is divided into 38 total pages.
You can jump to nearby pages of the game using the links above.
Big Smile Lee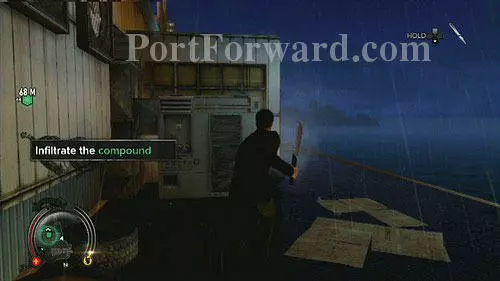 When the mission begins get into the marked car and go to the place shown on the map.
Beat up thugs waiting near the car and climb on the marked building.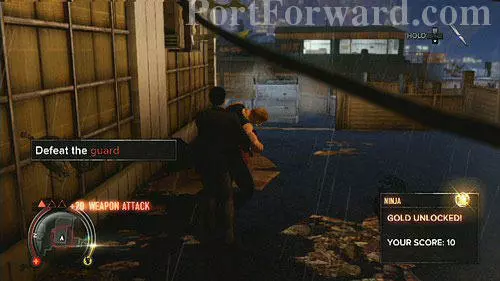 On the top you can stun a guard and take his weapon.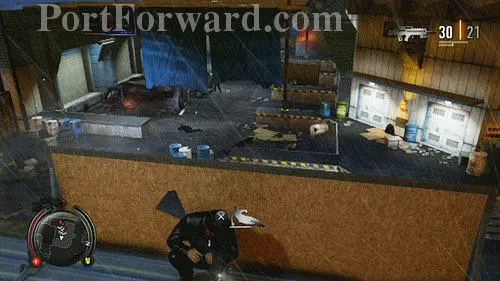 Armed run forward and kill next enemies.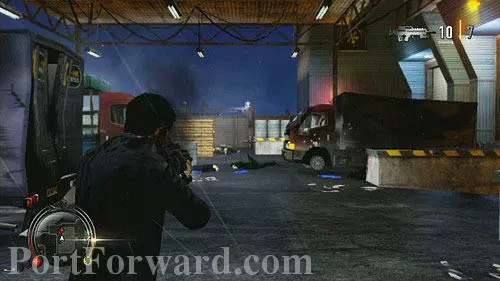 In some moment you'll reach a room with the computer from which you can fire at enemies downstairs. When they get out of your sight jump through the window on the lower floor.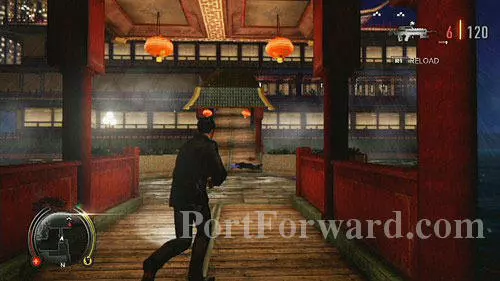 Running forward you get to the chinese restaurant. Be careful with hostages and eliminate all thugs before the local and then get inside.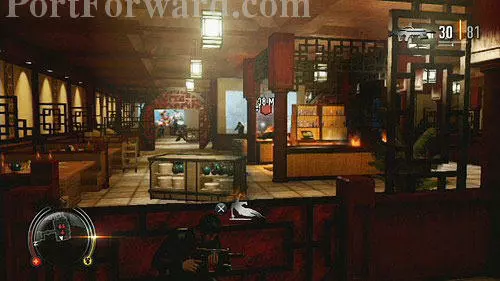 Inside you meet lot of enemies who can be easily killed by destroying charges on the tables.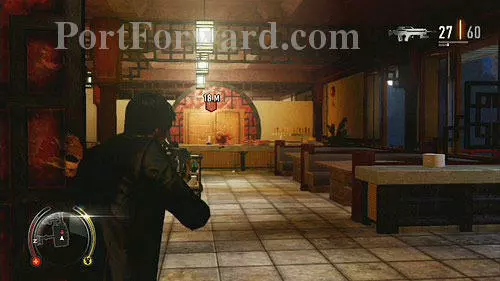 Go through the door behind the bar.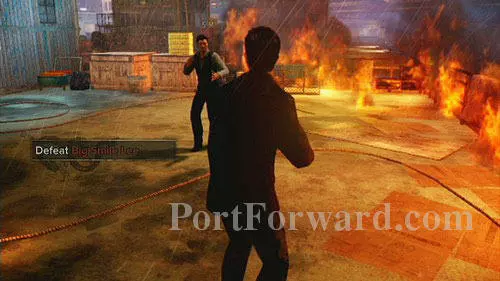 You will find a Big Smile Lee there. Chase him, jump on the motorboat and the beat him up. During the fight you can only retaliate because Shen isn't able to make normal attacks.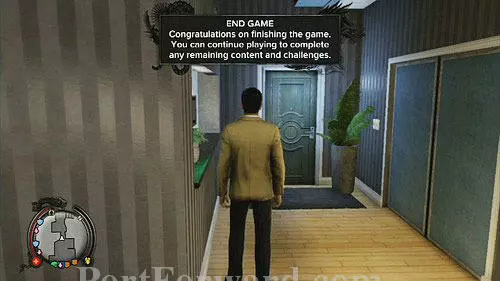 When you get him on the ground, hit him few times (square) and throw to the machine (circle). It ends the mission and the main thread. Congratulations! Now you can complete the secondary missions and collect remaining content.
More Sleeping Dogs Walkthroughs
This Sleeping Dogs walkthrough is divided into 38 total pages.