This Grand Theft Auto V walkthrough is divided into 83 total pages.
You can jump to nearby pages of the game using the links above.
Caida Libre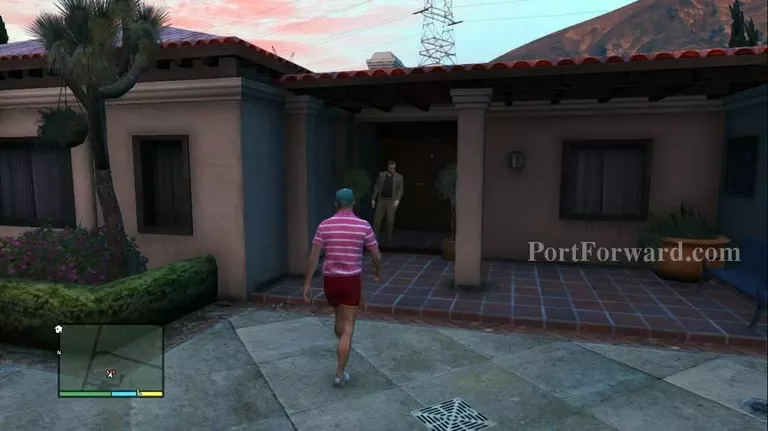 "MISSION NOTE: DIFFERENT STARTS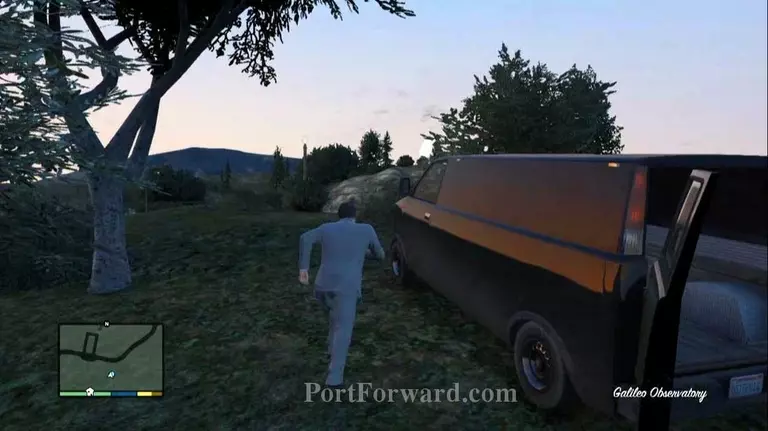 When the mission begins, get into your vehicle and drive up to the waypoint at the observatory. The van with the special weapon is located just near the observatory grassy area.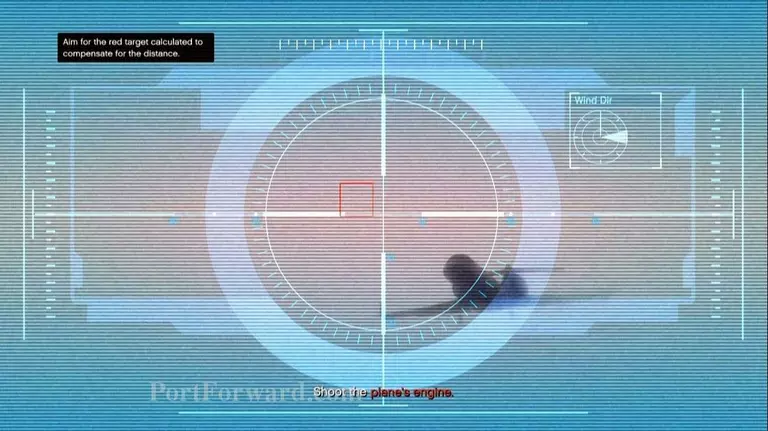 Get into the van to start the sniping sequence. The airplane will fly by on the horizon, so zoom in as close as possible to see the RED target reticle.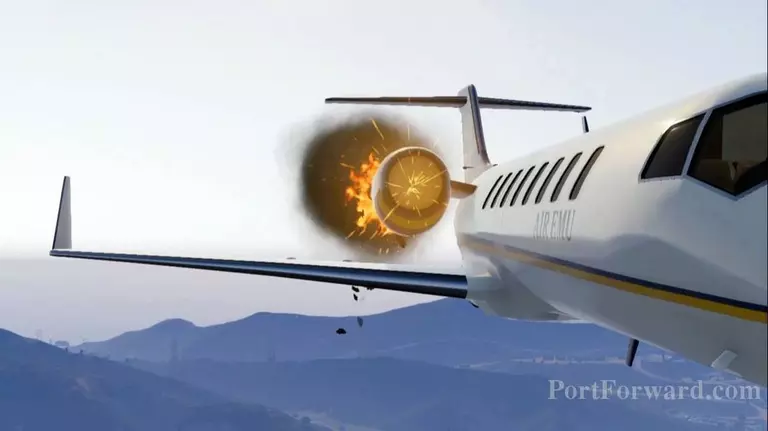 Carefully aim the gun at the RED reticle to shoot down the airplane engine.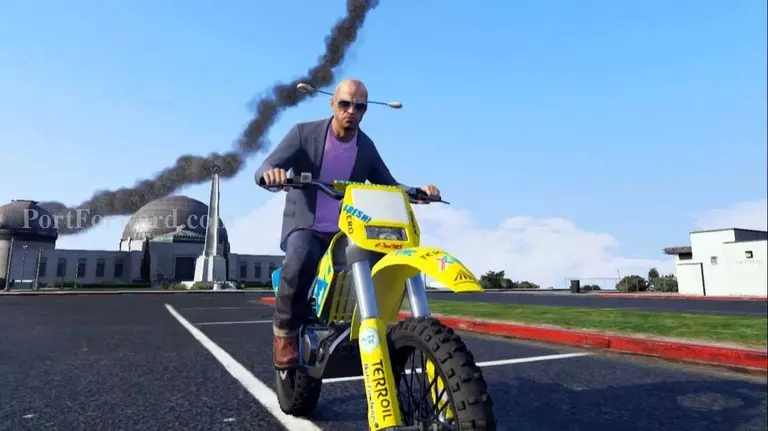 Shoot the reticle three separate times to bring the plane down and to switch to Trevor.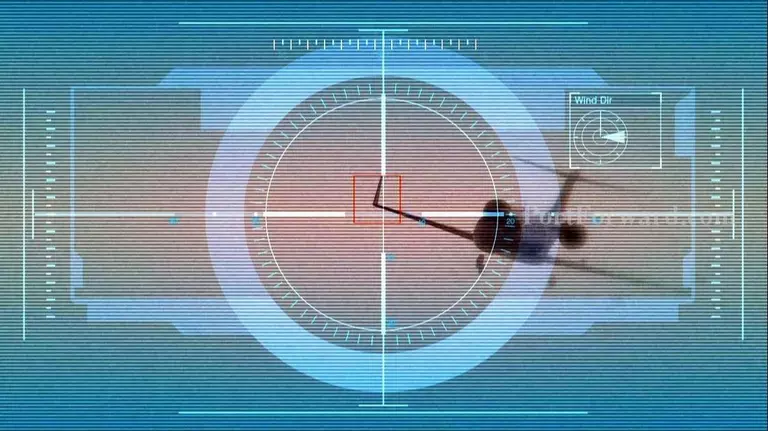 GOLD MEDAL REQUIREMENTS: "ONE TWO THREE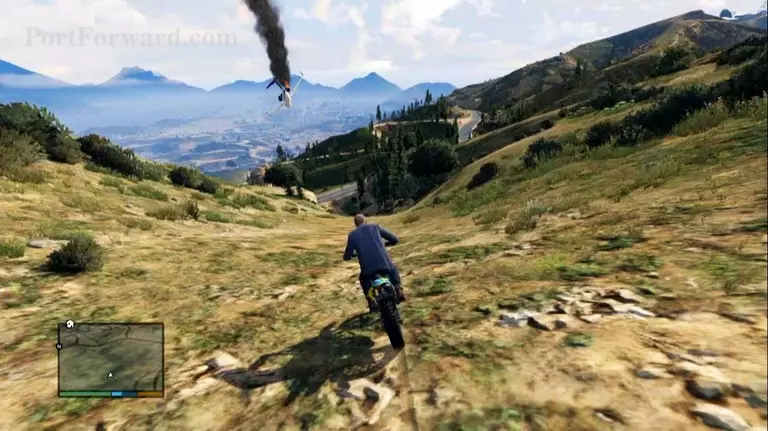 GOLD MEDAL REQUIREMENTS: "FLOOR IT/ GLUED TO THE SEAT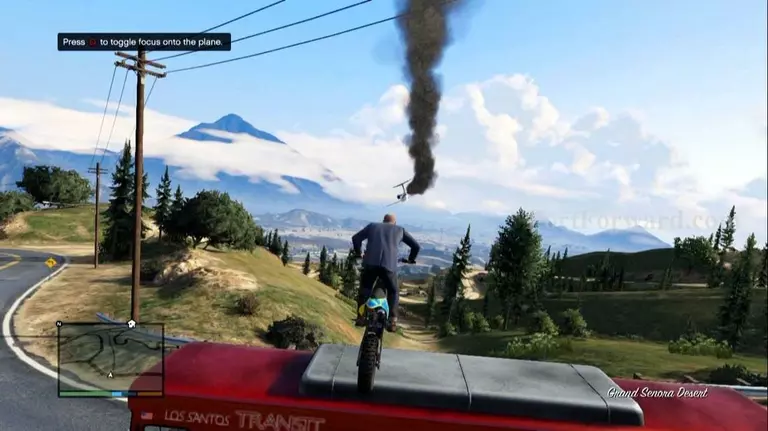 As Trevor descends the mountaintop, keep the pedal to the metal and zoom down. Keep the plane in your trajectory and follow it in the direction it flies towards.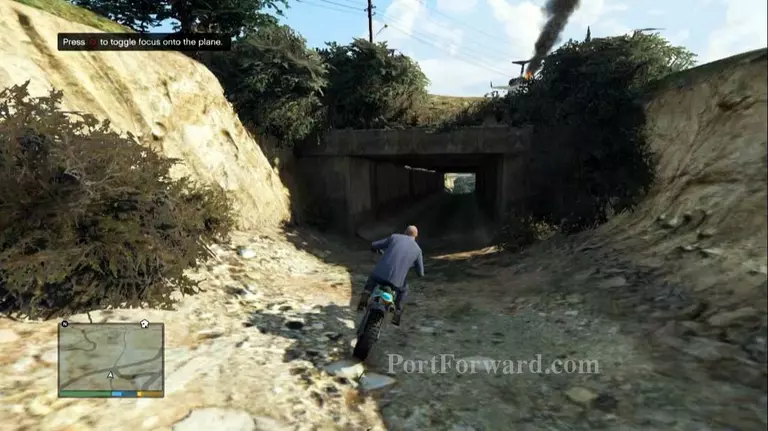 There will be several obstacles such as stunt jumps, so watch out for those! Missing a jump will result in losing some Gold requirements!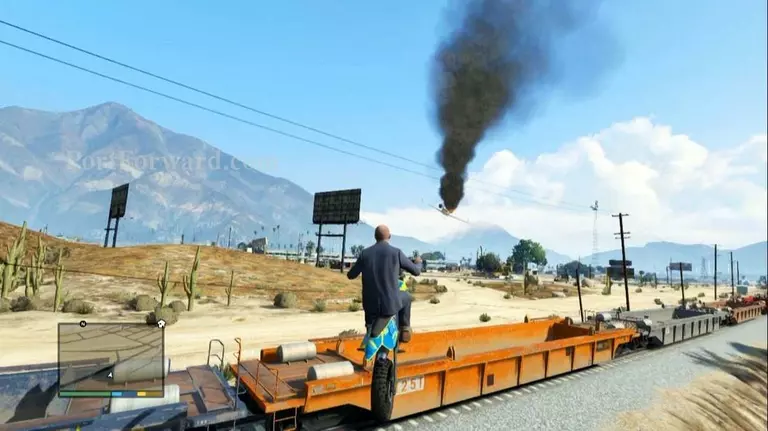 Weave your way thru the desert and thru traffic carefully but remember not to let go of the gas pedal at any time!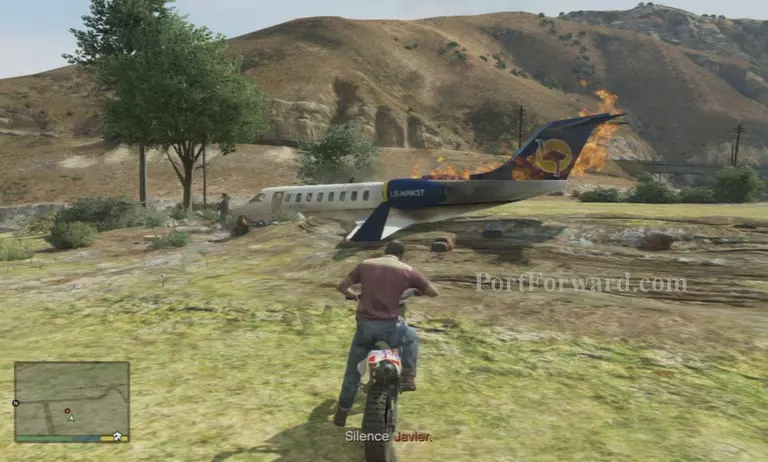 When you arrive at the crash site, shoot down Madrazo's cousin.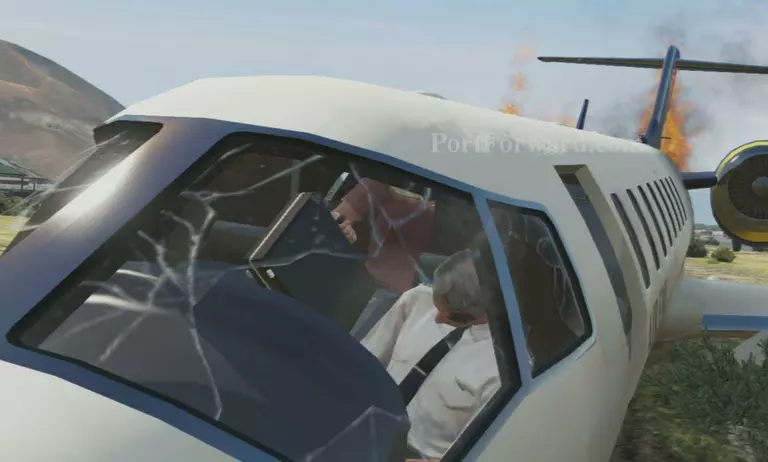 Enter the airplane to retrieve the briefcase and then switch to Michael.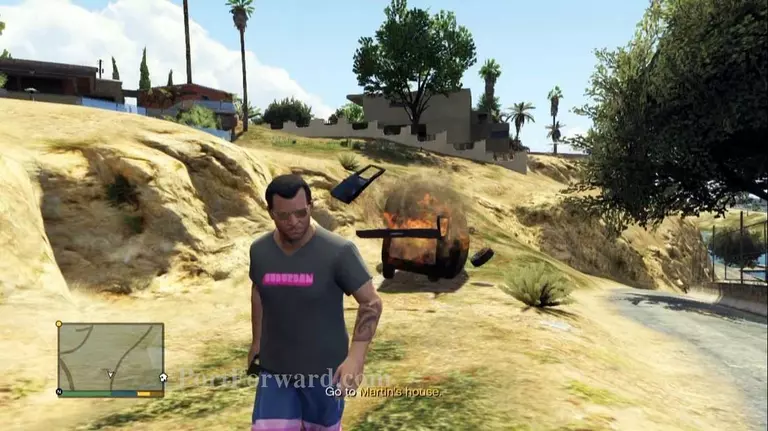 Drive the van to a secure location and then destroy it with either a Sticky Bomb or the Jerry can.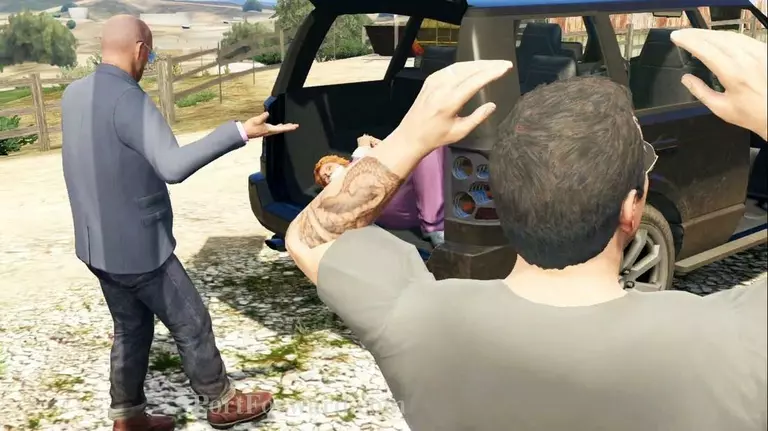 Once that's done, drive to the waypoint to meet with Trevor and to complete the mission.
More Grand Theft Auto V Walkthroughs
This Grand Theft Auto V walkthrough is divided into 83 total pages.