This World Of Goo walkthrough is divided into 43 total pages.
You can jump to nearby pages of the game using the links above.
The Red Carpet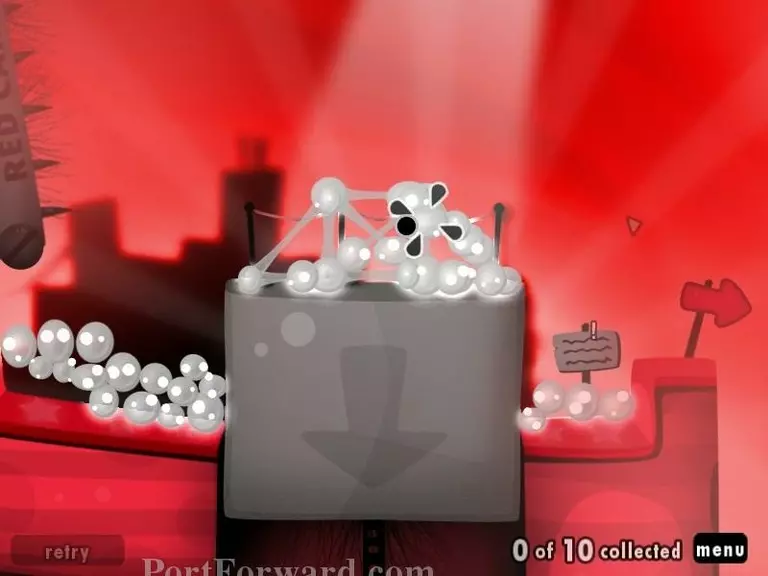 This is one of the more complicated levels. Start by building something somewhat equal of size to the gigantic red carpet to your left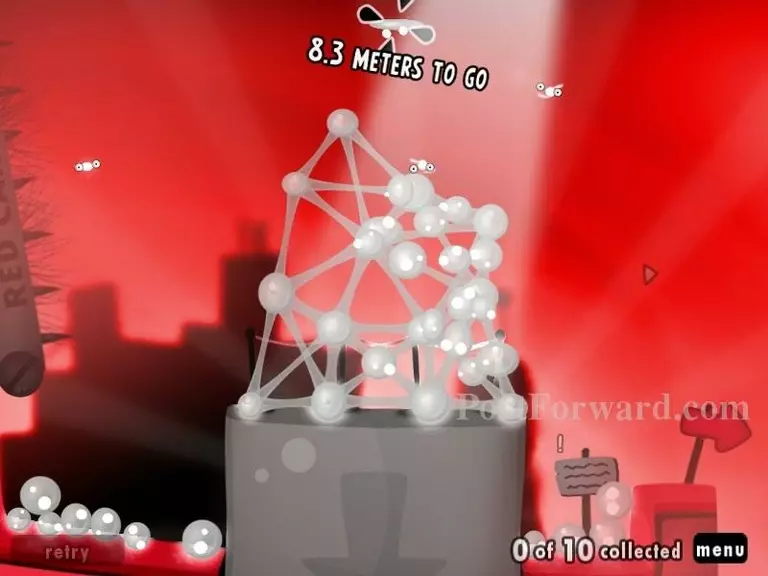 About this length.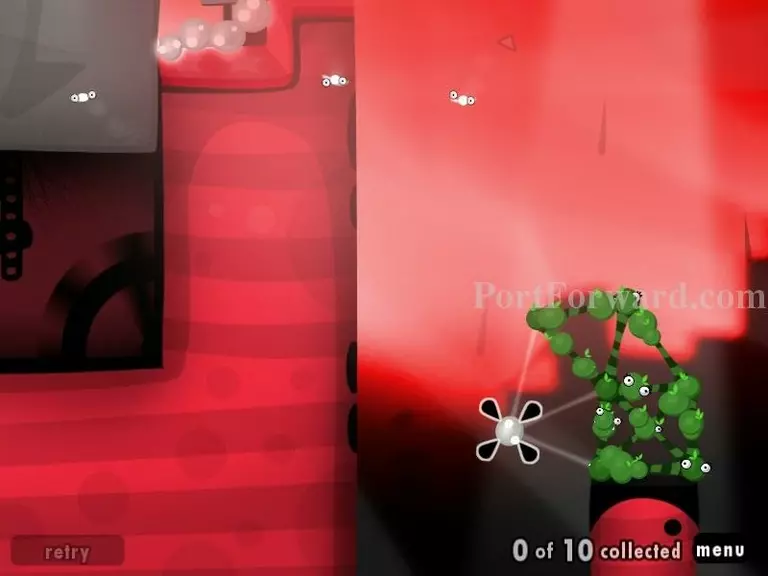 Make sure to drag all your excess goo's to the right before the weight-block gets pushed down. The carpet will destroy any goo who remains up there.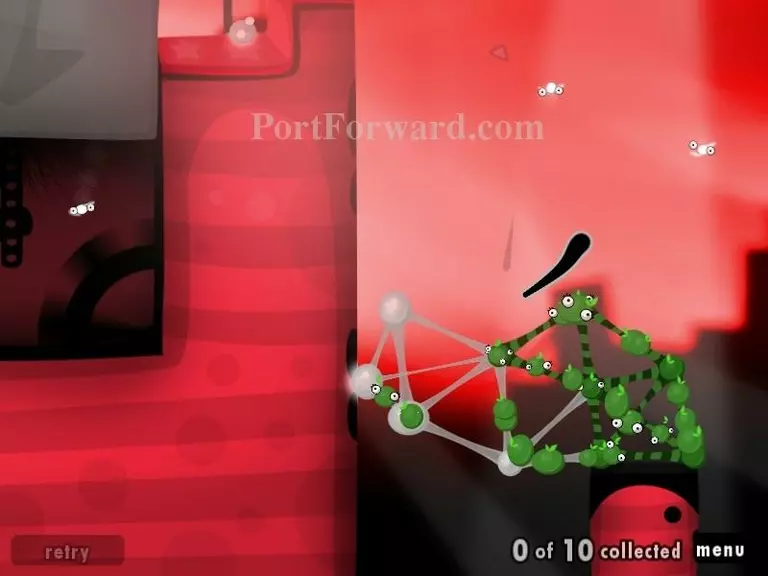 Take some of that excess and build a solid platform over the ravine. Make sure to grab all the grip from the walls that you can have.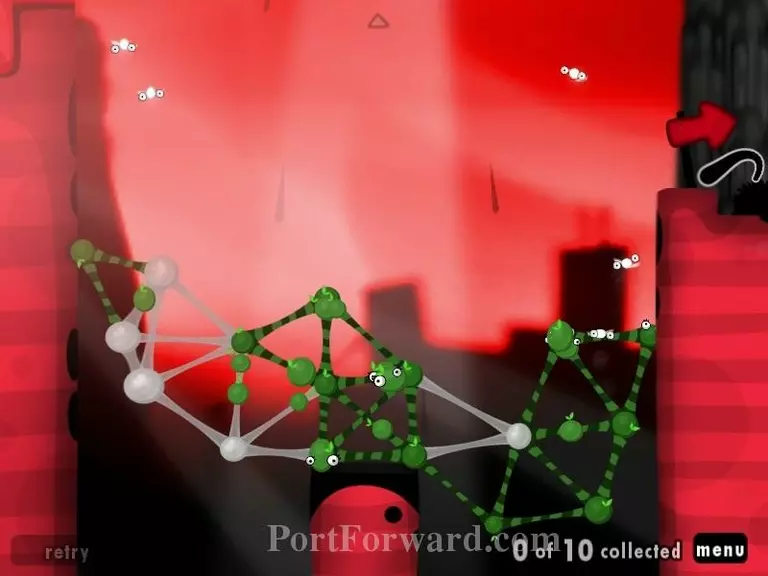 A basic platform should be something like this.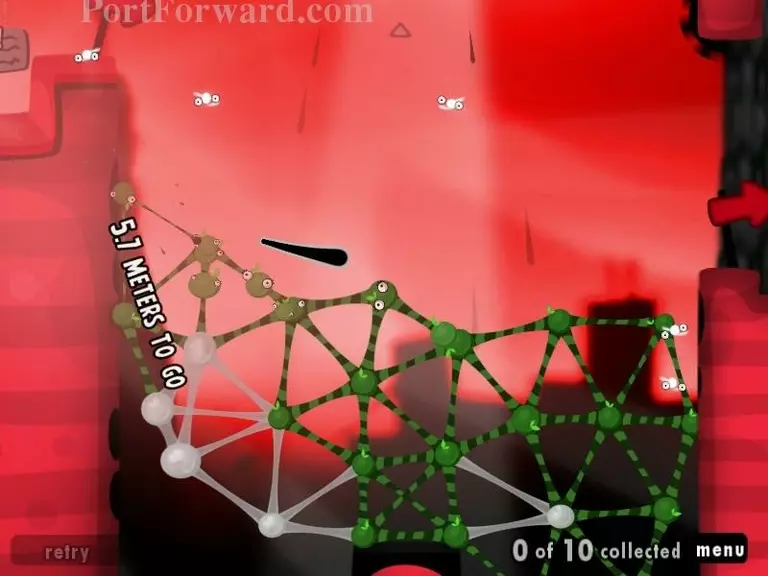 Once you got the platform, build a nice little flat-ish ramp, leading into the hole to your right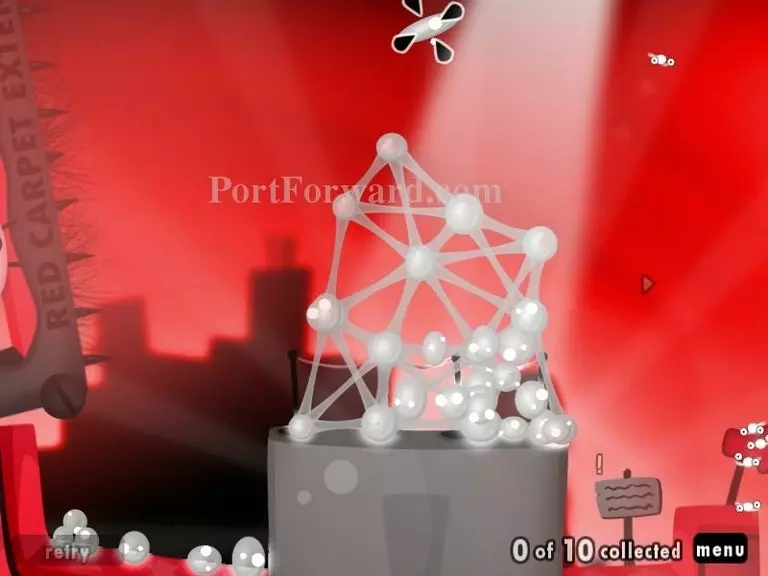 Now continue building your structure on the stone block. Adding as many 3-4 stringers as possible helps.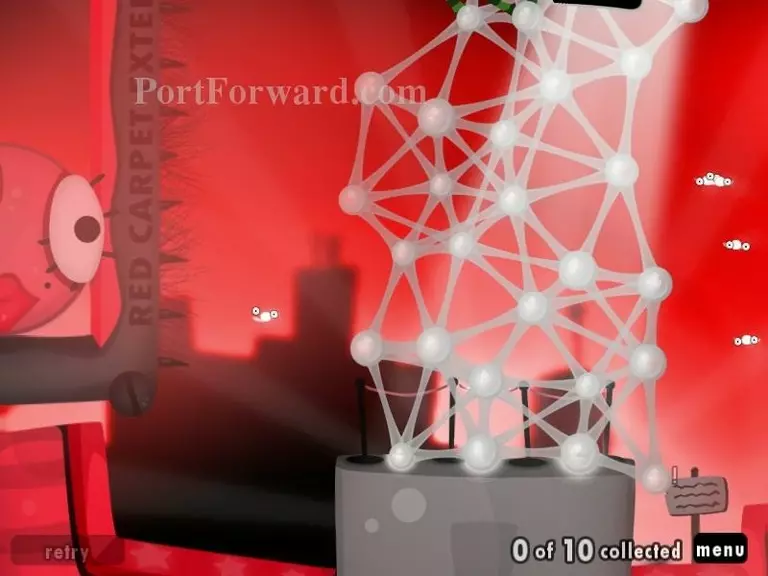 After some significant building, the "red carpet" will finally tip over onto your building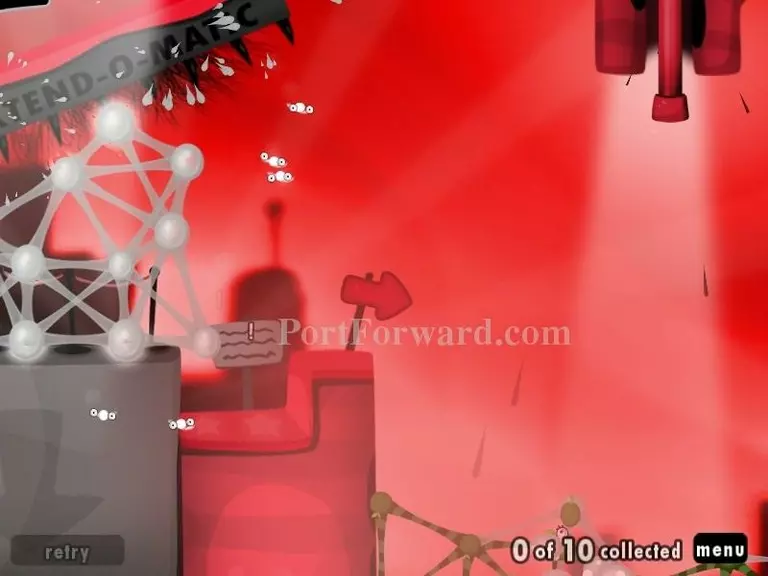 Crushing it utterly while giving access to the giant red lady-goo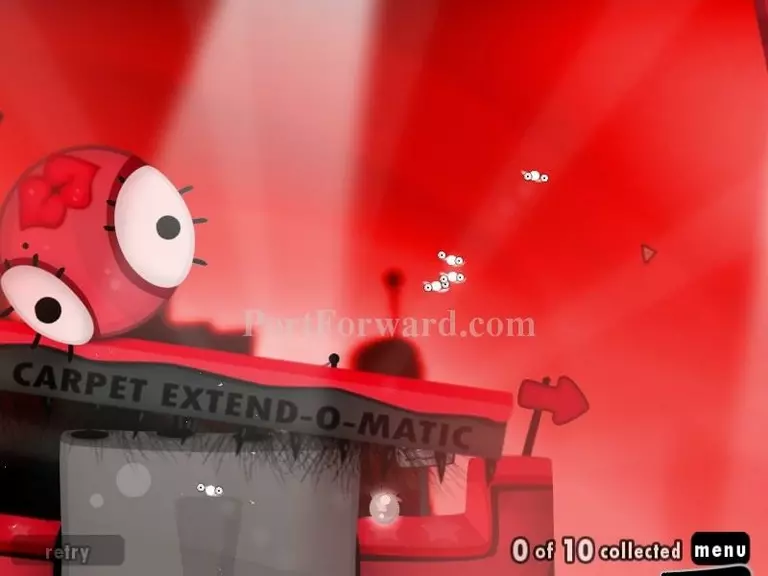 She will roll down from the carpet onto the platform you just built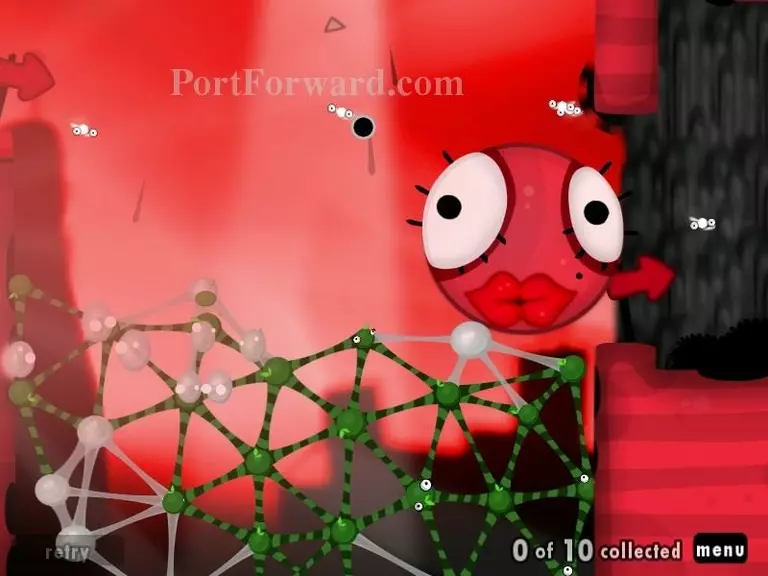 And ramp over into the hole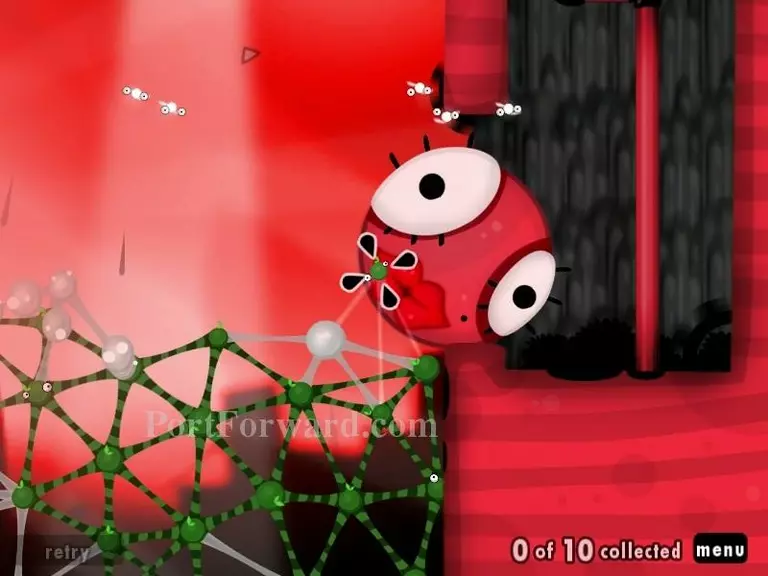 Pushing her at the ledge may be necessary.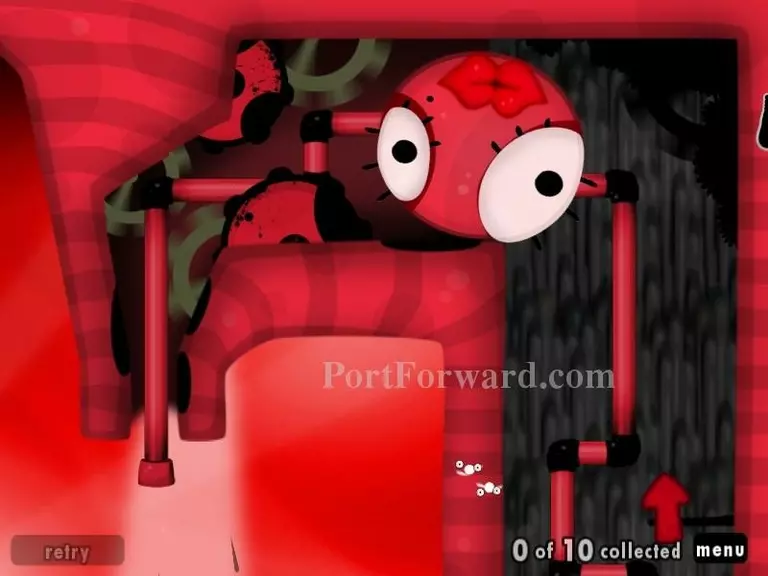 She will float up with the waterstreams and go straight into the grinders.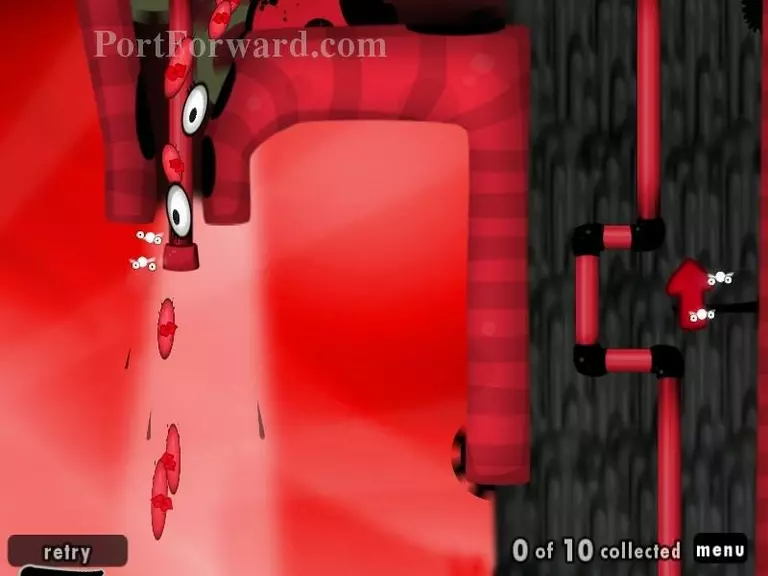 They will then flush out (unfortunely) onto your platform instead of directly into the pipe.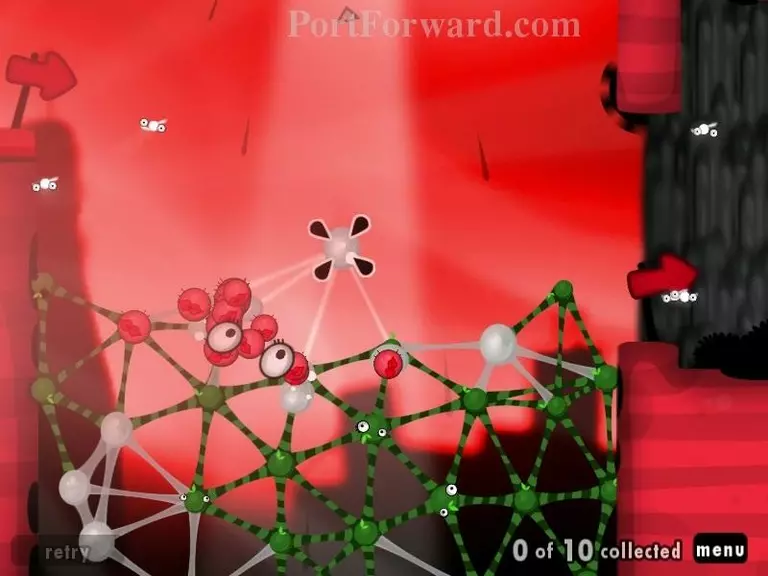 After they've all landed safetly into your net, build upwards with the excess goo you saved up before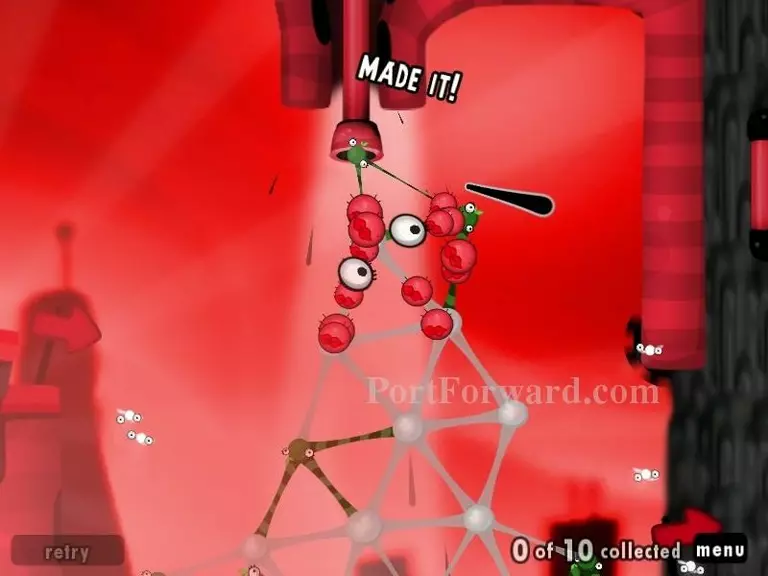 Tower up into the pipe and the gravity pull from the pipe should signal level completition.
More World Of Goo Walkthroughs
This World Of Goo walkthrough is divided into 43 total pages.