This Watch Dogs walkthrough is divided into 39 total pages.
35 - The Defalt Condition (Chapter 4)
You can jump to nearby pages of the game using the links above.
The Defalt Condition (Chapter 4)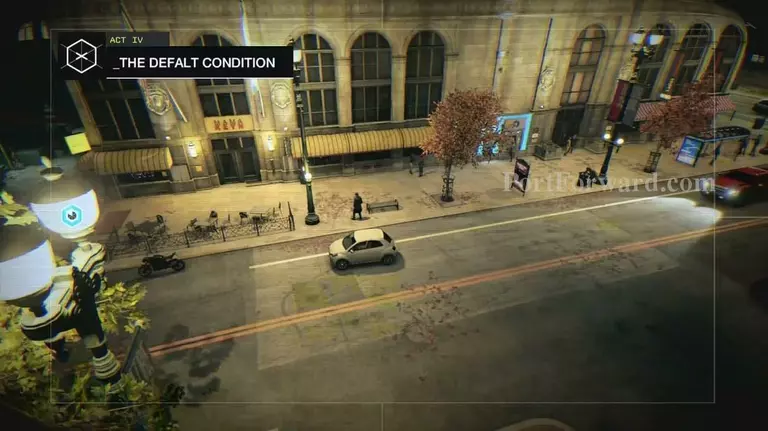 Start the mission by going to the Ambrose Theater.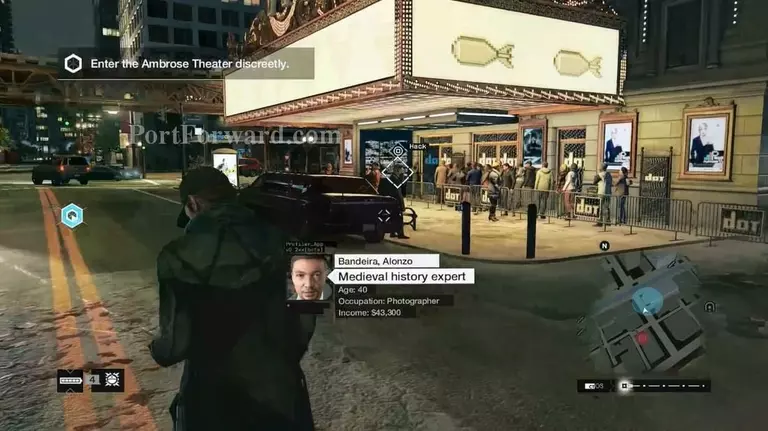 There's a line out front, so go to the right of the theater.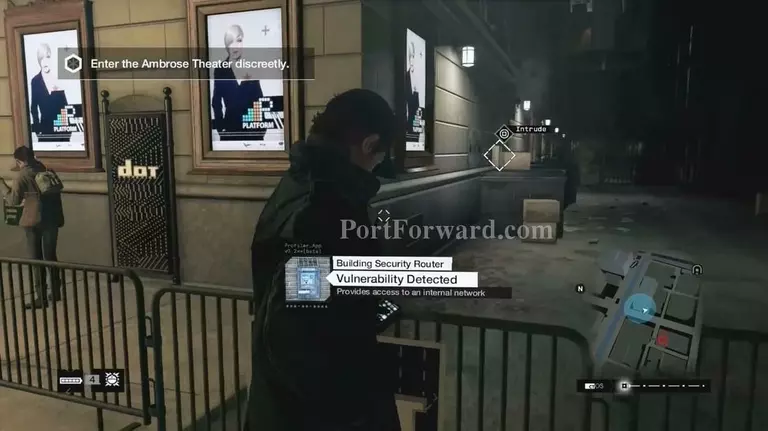 And find a CtOS box to intrude in. Hack this, then you'll jump to a camera.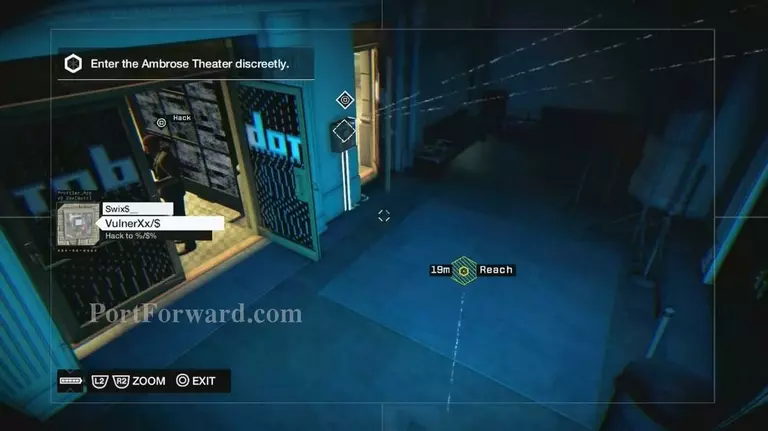 Hack the box straight ahead, and a door opens up.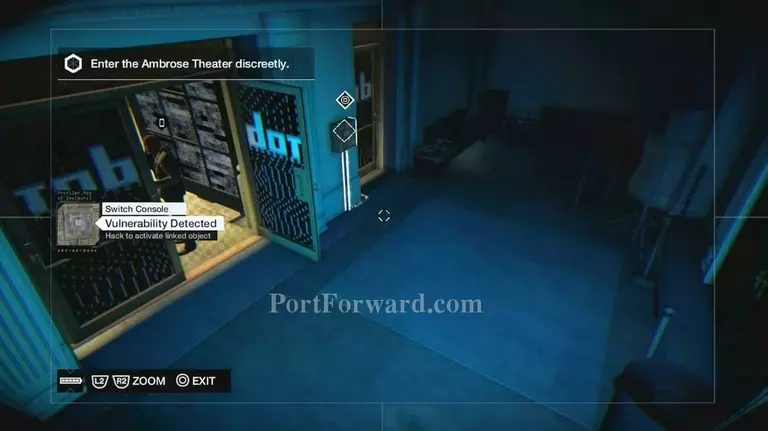 Go to the front of the building and into the newly opened door.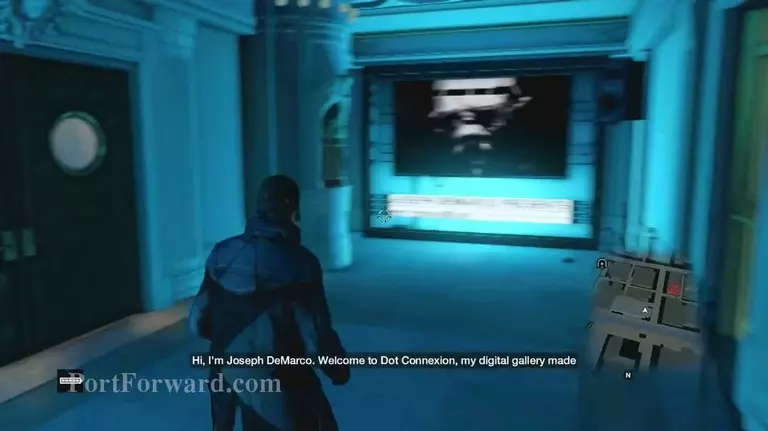 Watch the TV screens here, then the door to the dance club opens.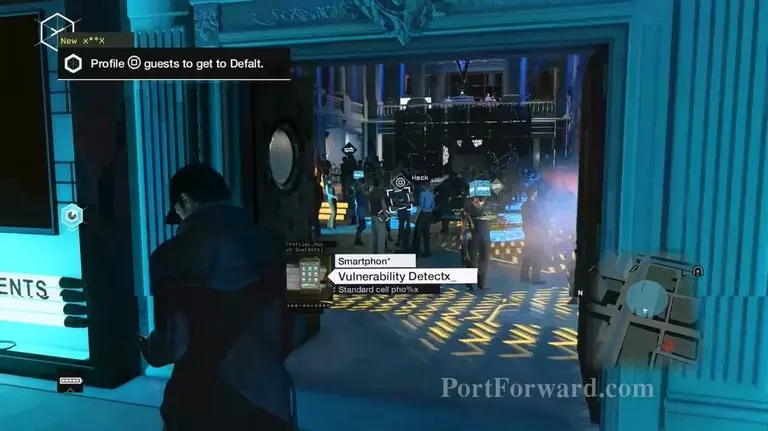 Head in and hack phones. It's like Defalt is talking to you through others. Creepy. Use your phone to profile people, you'll find three or so with weird gray faces.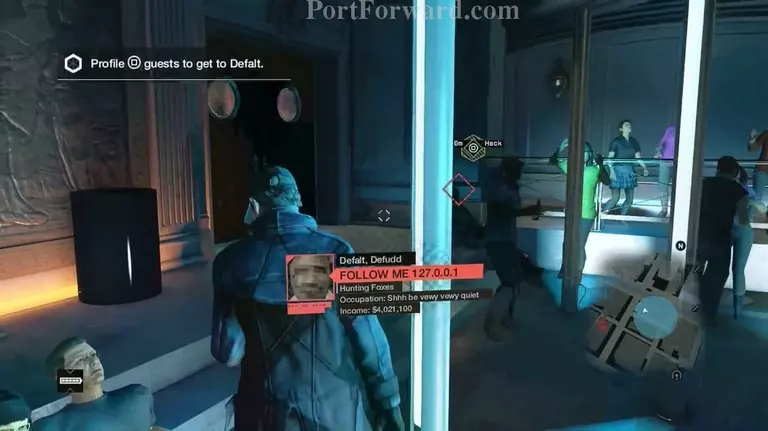 Hack their phones until you get a prompt to hack Defalt's server.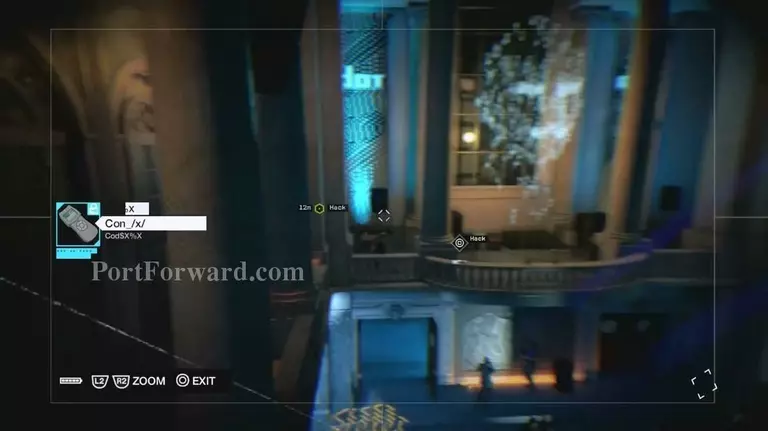 Hack into the cameras up by the second floor, then find the server above the doors you entered through.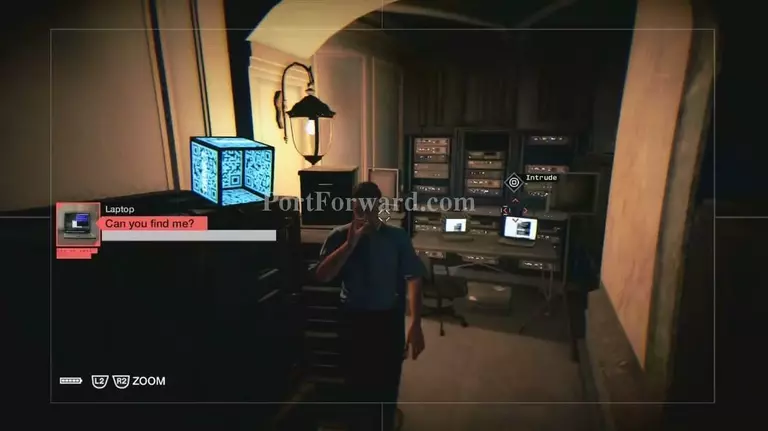 Once hacked into the server, you must complete the two hacking puzzles.
These look very intimidating, but are fairly easy. The first one especially, since the second puzzle has a timed component to it (the count down is only active while the circuit to it is active, however).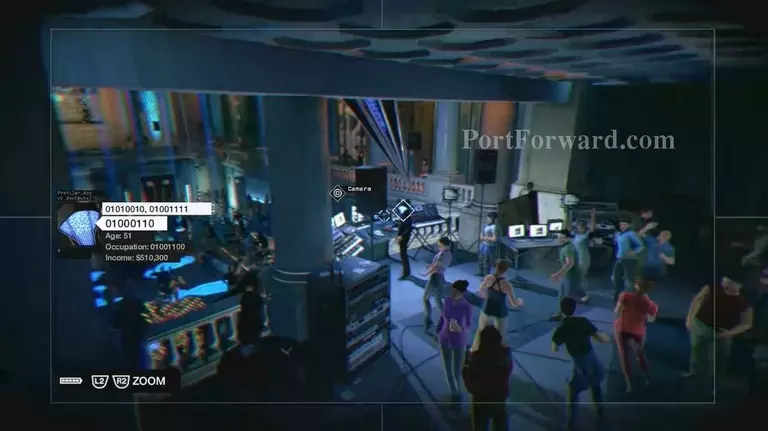 Once in, hack into the camera on the laptop. Defalt notices you, and uses a Blackout.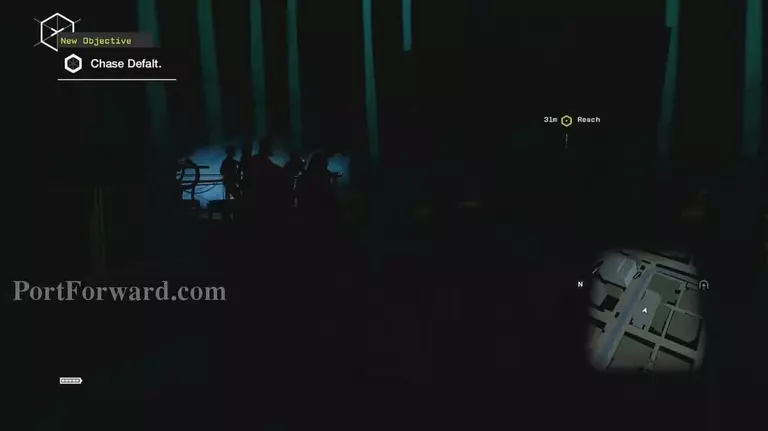 Make your way to the stairs in the club, and go up.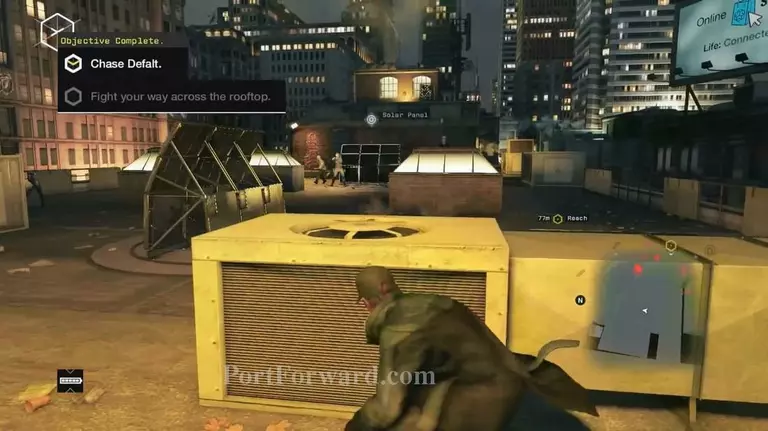 Free run up the boxes and across the catwalk. Keep going over more boxes and up some stairs until you come back outside on the roof.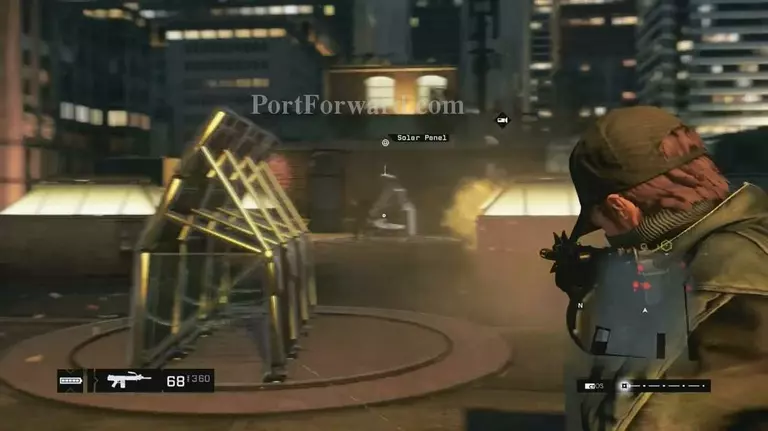 You can use the cameras here to mess with the men on the roof, but I found it easier to just blast them all away with guns.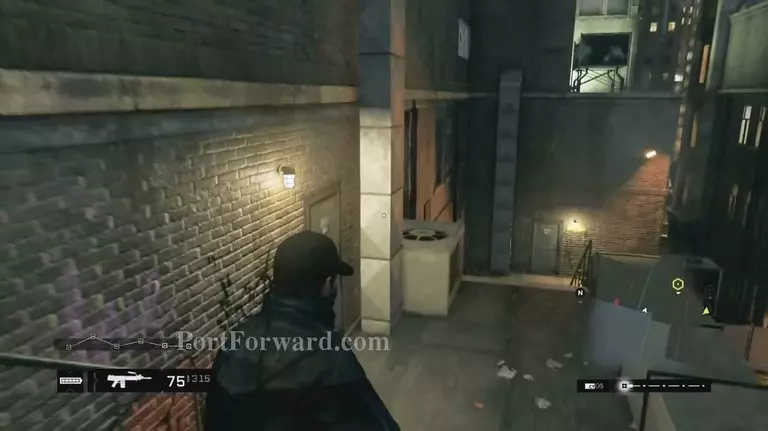 Once the roof is clear, race across the rest of it and make your way to the ground.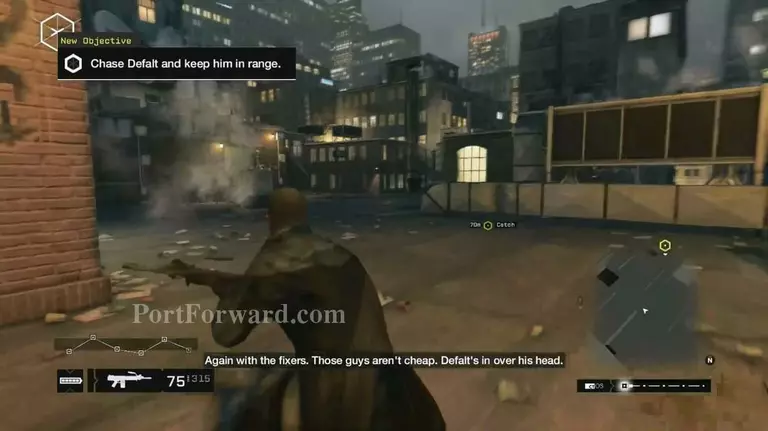 Defalt is running away, so get into a car and chase after him.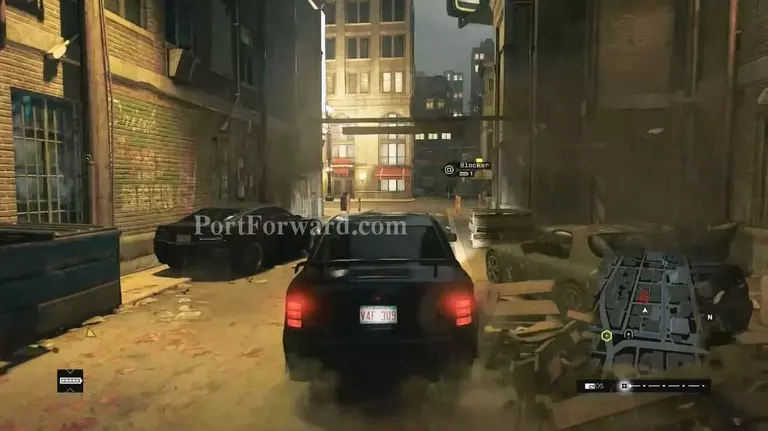 You're dealing with an amazing hacker, so he will also be deploying barriers and steam vents to throw you off your game. You need to get close to Defalt's car so that you can wirelessly download the information he has, but don't take him out until you finish downloading everything.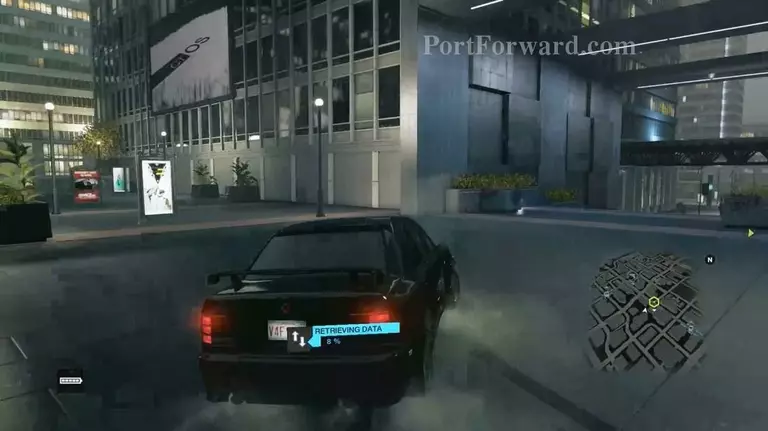 Again, just try to be within around 50 meters.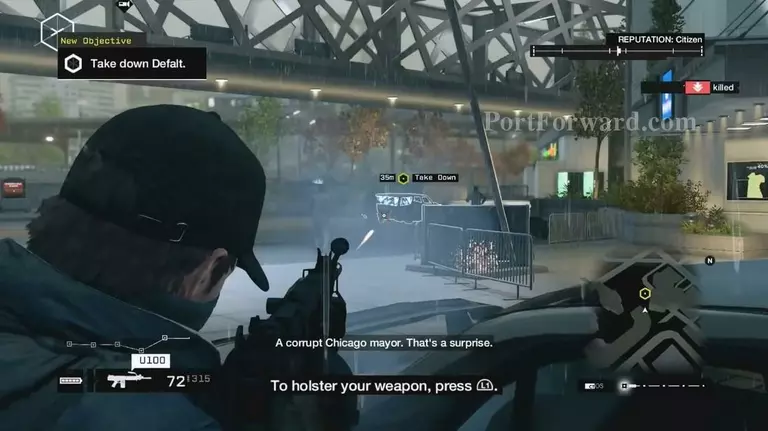 "Once you've downloaded all the info, NOW it's time to take him out. This is still fairly difficult, as you need to be close for one of your traps to have an effect. Stick close until Defalt drives over a steam pipe or by barriers, then activate to take the car out. If you need to, get out and use your gun to finish the job.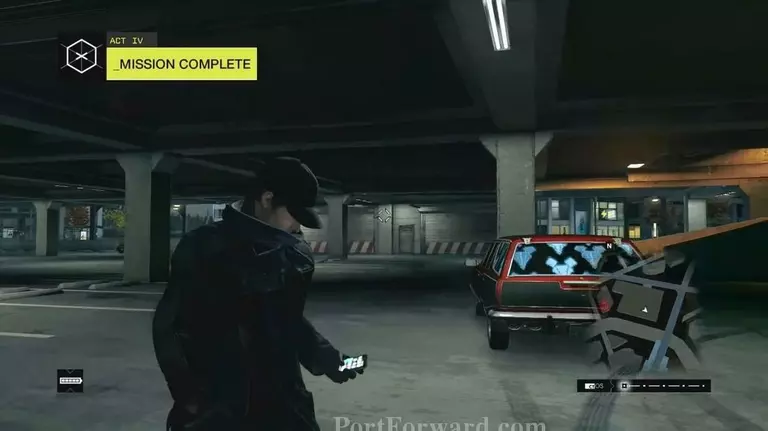 "With that, you're done. You shouldn't even have to run from the police or any gangs. Sweet!
More Watch Dogs Walkthroughs
This Watch Dogs walkthrough is divided into 39 total pages.
35 - The Defalt Condition (Chapter 4)